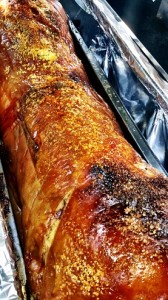 The large town of Bridgend can be found in the Borough of Bridgend around 18 miles away from the Welsh capital city of Cardiff and 20 miles away from Swansea. Home to just under 140,000 people this town continues to flourish, thrive and expand year on year with a whole host of new developments including new shopping centres, businesses and restaurants to name a few! With that said, I think it is fair to say that Bridgend has always had a proud spot on the Welsh map, once famed for it's coal mining, brickwork and iron industry – this town is one which is built on determination and a very strong work ethic both of which continue to inspire us here at Hog Roast Bridgend in our own catering business.
Hog Roast Bridgend – Leaders In Our Field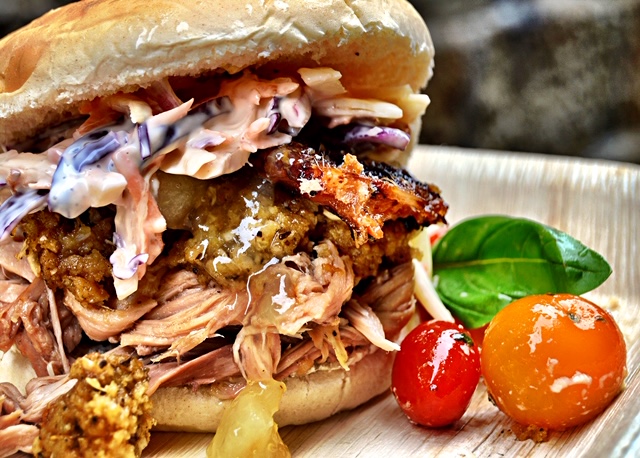 As with many wonderful Welsh towns, Bridgend is no different in it's love of the national sport: Rugby! The town is in fact home to five rugby teams including the Celtic Warriors, Bridgend Ravens and Bridgend Athletic. Now if there is one thing for sure, club rivalries aside, sport's fans and rugby players in particular are huge fans of food! It was once said that rugby players can often consume up to 6,000 calories a day just to achieve the stature and build necessary for an important game. Now, what better place to offer a feast of delicious food than in this sport loving town? Hog Roast Bridgend like to do thing's a little differently when it comes to catering. We believe in hearty portions, homemade sides and mouthwatering meats at a professional standard! That's why we began to learn the art of spit roasting just over 20 years ago. We prepare everything from scratch and carefully roast the meat of your choice over hot flames for several hours to achieve a high standard of slow cooked meat. It also happens to make a fantastic masterpiece for an occasion of any kind! Whether you are a hungry rugby fan looking to sink your teeth into a mighty hog roast sandwich or you're getting married and would prefer a more formal service with all the deliciousness of a traditional hog roast look no further than us at Hog Roast Bridgend!