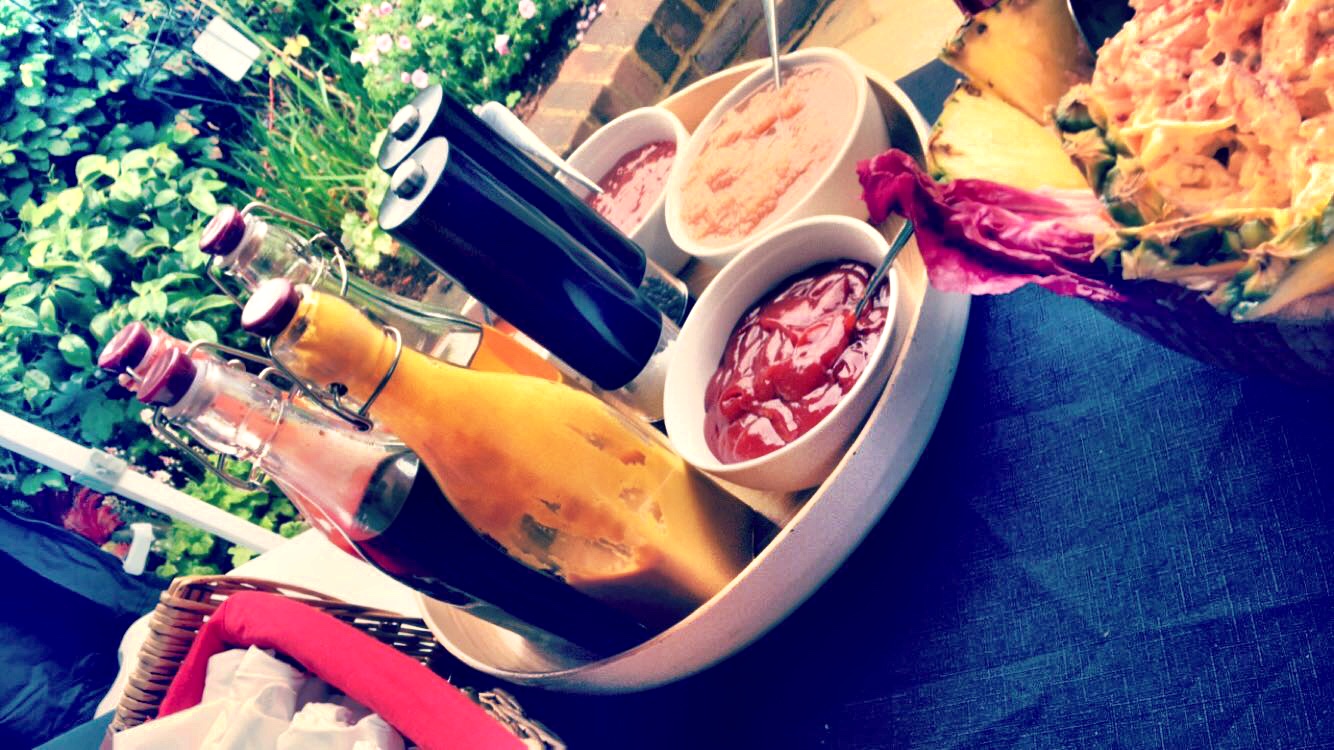 If you're in Wales and looking for a great hog roast in Carmarthen, hog roast in Builth Wells or possibly a hog roast in Swansea and looking for something a little more than the usual then you're in good company, as we feel just like you and we've had the pleasure of catering for many customers who feel the same way. Good food is ever rising in popularity and many of us make the effort to cook decent food, even in spite of increasing food prices and a stagnant income.
We believe that a party should be no exception and, if anything, should set the standard for great cooking. Holding true to our beliefs we set out to create menus and party options so that our famed hog roast catering is a viable option for your party, and not out of financial range like so many other catering options that are out there. The party catering that we can provide for you is low in price but loses nothing in regards to quality; you'll receive a service that's as good and impressive as our most expensive and extravagant. Our Hog Roast Pembrokeshire team have a lot of options for parties and we're sure that one of them will sound right for you, but not to worry if not, as we're also willing to help you create your own menu and service that's tailored for your own needs. Below are some of the set menus that we have for general parties:
Classic Menus Specially Designed
The most simple is our hog roast or snack in a roll party menu option. The hog roast in a roll service is a hog roasted pig that's cooked to tender perfection over a number of hours and served with our own special apple sauce, stuffing, a crowd pleasing crunchy crackling and soft floured white rolls. This menu option comes with a chef, a table, tablecloth and napkins. The snack in a roll is similar in service but you're given an option of animals to pick from, these options include: Pig, Lamb, Turkey, Chicken, Roast Beef, Burgers & sausages or Chicken kebabs and meaty marinated spare ribs. As with the first menu all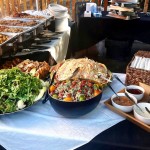 come with an option of sauce, stuffing, floured rolls, tables, tablecloths and your own chef to prepare and serve the food. If all that sounds rather too simple we have menus that are a little more expansive and adventurous. The 3rd set-menu option is a combination of the meats above, with two freshly prepared salads and warm new potatoes in a herb butter. The food is served as a buffet and includes serving tables, crockery and napkins, as well as the standard Hog Roast Pembrokeshire chef who will cook and carve the food, and then clean up afterwards so that the site is as it was when we arrived. There are 3 more set-menu options for parties, all of which more extravagant and varied as the menu before.
Hog Roasting For Any Type Of Celebration
A hog roast is a fantastic choice of outdoor catering for any event. Whether you're holding a family gathering, a birthday party, a charity event or any form of celebration in Wales, a fresh and succulent hog roast will provide a great alternative to tired party foods and a wonderfully traditional touch to the festivities at any time of year.
A hog roast isn't only for large events either! A smaller gathering can become beautifully cosy as our friendly staff serve your hungry guests an informal buffet style feast. Alternatively we offer a full DIY Hog Roast Pembrokeshire service, we'll provide you with our excellent catering equipment, training and all the supplies you'll need to prepare the food, so you can impress your guests with the juicy roast you've prepared yourself! Or perhaps you'll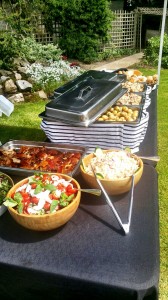 discover that holding a Hog Roast is one of the very best way by with you can raise funds, either at a charity event or for a personal cause, selling juicy roast hog sandwiches is a great mode of fund raising, and we'll sure that you won't receive any complaints as to the quality of your products. Served simply as a roast with our range of fine sauces on baps and baguettes or with a selection of delicious sides, from cooling salads in the summer to warming roasted vegetables on a cold winters evening, the accompaniments to the delicious roast can be a tasty as the Hog itself. Although of course the roast isn't limited to the classic hog, we can supply great alternatives such as beef, lamb, wild boar or other speciality game. The Roast itself provides a wonderful visual centre to any event and a comforting rustic conversation point for your guests or patrons. We are an experienced catering company based in Wales and can provide outdoor catering for any number of guests, all provided by our professional and friendly staff using our excellent equipment and stock from refrigerated vans which are equipped with the latest in satellite navigation technology so everything goes off without a hitch on your big day. Our lush roast is prepared to the highest standard so you know you're getting the best, we conform to the strictest health and safety regulations in our catering as demonstrated by our food hygiene certificates, our food handling certificates, public liability insurance and our C.E. Approval certificates.
[+ show][- hide]