Not only do we provide a catering service we also run a hog roast machine hire Cardiff business. So if you fancy having a go yourself for a particular event then you are in luck. With a range of professional machines available for hire and excellent offers on at all times you too can experience the wonder of your very own hog roast.
We understand that not everyone needs the full hog roast catering service, maybe you have always wanted to cook your own hog roast, or you run a succesful hotel or pub and want to expand your catering aspects. Hog roast machine hire Swansea has a vareity of hire packages to suit all, from a daily hire to monthly hire we will have exactly what you are looking for.
Your Own Professional Catering Experience
Over the years we have done thousands of Hog roasts up and down the country and in the past at many of our events people often remarked that they would like to have a go at hog roasting themselves. Well thanks to Spitting Pig Wales this is now possible. As our machines are reliable, easy to use and top of the range so we can ensure that your hog roasting experience is perfectly safe. The machine would be brought to you by a fully trained member of the team who has extensive experience in roasting with our machines and they will be more than happy to give you a demonstration and answer any questions that you may have. Our service will be inclusive of delivery, collection after your event and the gas needed to power the machine. We can also include the hog making things even easier for you as we deliver everything you need right to your front door.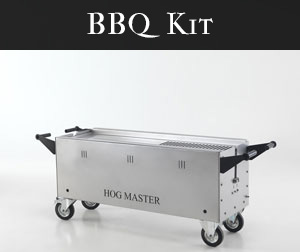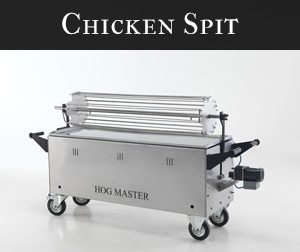 Once you have hired a machine from hog roast hire Swansea and completed your first hog roast we predict you will be so impressed that you will dying to do it again. Not only is it great fun but it gives you a real sense of pride as everyone tucks in and enjoys the tasty treat that was prepared by you. Luckily for those who want to make their hog roasting a regular thing we can offer some excellent money saving deals on long term hire. This is especially beneficial for those who are holding their own hog roasts at their place of business like a pub or hotel for example.
Contact us today to hear more about our fantastic packages that we have available, you can soon be enjoying the excitement of hog roasting first hand.