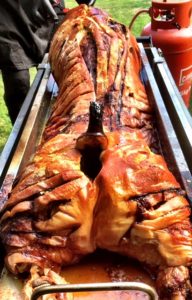 When you're in Caerphilly you are surrounded by wonderful historic sites standing as proud reminders of the town's medieval heritage. Why not, then, add just a little bit more historical significance and tradition to your events in Caerphilly by coming on over to the fine event catering team of Hog Roast Caerphilly. With an incredible range of roast specialities Hog Roast Caerphilly is a unique voice in the event catering market specialising in the traditional hog roast which stretches back to the very days of knights, kings, and castles.
With a blend of tradition and modern culinary flair, our hog roast is created using a genuine spit roaster – a roasting utensil favoured way back when which we believe provides an added aesthetic to go along with its perfect roast results. With the spit roaster your event receives a spectacled display of fresh roast cooking done in the traditional fiery style as your hog roast turns brilliantly throughout the day toward a perfect level of taste and texture. It is event dining quite like no other.
We provide for any type of occasion, no matter its size or even budget: corporate functions, parties, weddings, community functions, festivals, Christmas nights, and more; with Hog Roast Caerphilly there is always a way for us to work our magic to your special day. With high quality meats and fresh ingredients sourced from top end local farms and vendors too there is little that Hog Roast Caerphilly can't do to add quality to your day!
Classic Cooking In Caerphilly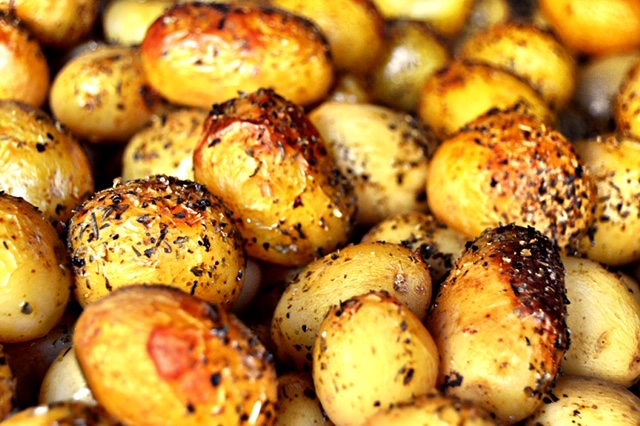 Our traditional hog roast is a winner for every event, but our services also come with a full complement of exquisite dishes to satisfy every taste. Boasting an extensive array of quality food items, Hog Roast Caerphilly can offer your event any combination of fantastic meat, vegetarian, vegan, and gluten-free dishes. Our friendly team are experts of taste combinations, and so with their recommendations we will find you a perfectly tailored buffet or set menu style to fit your event. What's more, our pricing structure is completely affordable and works flexible to your budget without blocking you from quality.
It's Hog Roast Caerphilly that is changing the catering game this year – so call today and join us!