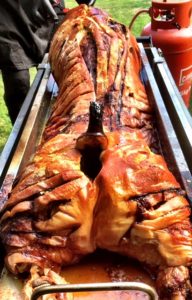 It is my aim to tell you a little about what I do as a caterer for Spitting Pig here in Chepstow, and also a little about the company itself. First of all, a little snippet of information about the town itself. It is situated on the western side of the River Wye, and across the river you are on English soil. Hog roast Chepstow itself is ideally situated as it is right on the England / Wales border, so in theory will get custom from both sides of the border, and as the town has a big tourist trade this most definitely helps trade. And with it being in such a beautiful area right next to the River Wye this is an ideal location to have a summer barbeque, especially if you are fortunate enough to have a back garden that backs onto the river!
Because we have so many wedding functions to cater for in the town, we have a specially put together a hog roast Chepstow team that are experienced in planning the catering for such occasions. Another area of our catering team's expertise is dietary requirements. Because we know that there are guests at our client's functions who cannot eat certain foods for health reasons we are able to include and cater for these people.
Hog Roast Chepstow – Leaders In Our Field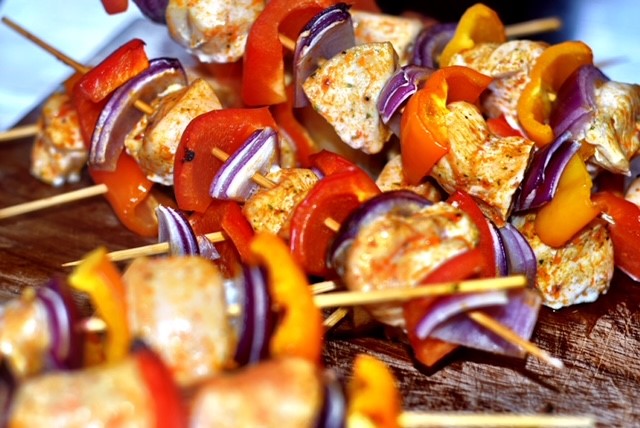 Because Chepstow has a well known Horse Racecourse we have held lots of events there since we have had a branch of Spitting Pig in the town. Not only at the world famous Welsh National race meeting which has incidentally been held at the race course since 1949, but at a lot of other events as well, both corporate and private. Not only does our food look, taste and smell absolutely fantastic, but our staff fully understand the importance of looking spic and span and giving the most exceptional service to the highest standard so that your event is first class. Planning and cost is another important aspect of your event, whether it is a private party for a handful of friends and family, a corporate event that a company is putting on for its employees or a wedding. A grey and gloomy Sunday afternoon in the middle of winter in someone's back garden with 20 guests celebrating a friend or family members birthday is going to cost a whole lot less than a wedding event on a sunny Saturday with 350 guests on the bank of the River Wye in central Chepstow.
Our involvement in your event can be as much or as little as you want it to be. If you just want us to turn up and provide a "pig in a bun" for your guest then that's fine. But if you want us to help out with sourcing the venue; getting a marquee and having it erected just in case the weather turns ugly; sorting out tables and chairs for your guests or even organising entertainment – We Can Do That!
So for all your Hog Roasting needs in Chepstow – think hog roast Chepstow.