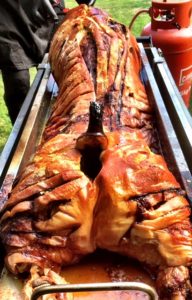 We consider ourselves lucky to be working as hog roast caterers in here in Cwmbran. If you were to look around and seek to find an ideal location from which to serve great quality hog roast – well lets just say you couldn't do much better than Cwmbran. For hog roast Cwmbran residents consider us the obvious answer otherwise they wouldn't keep coming back to us for more which is what they do time and again. We're more than happy to serve them as well. We've put a lot of hard work coupled with expertise into building the perfect combination of the finest locally sourced meats prepared and cooked to perfection on our own machines to produce the finest hog roast experience. When you mention hog roast Cwmbran residents immediately think of us and that's just as it should be.
Cwmbran is a great place to be a hog roast caterer. What makes the area special is the mix of history and vibrancy. We're rightly proud of our mining heritage but at the same time the people here are forward looking. Fans of culture might want to check out the Grange Arts Centre in the town and if it's retail therapy you're after, the Cwmbran Shopping Centre will have everything you need. If you're looking for a day out with the family, somewhere to have a get together with friends, or a location for a business conference Cwmbran has something for everybody. The best thing though, is no matter what the size of your party or whatever the celebration, we can provide the ultimate hog roast experience.
Hog Roast Cwmbran – Leaders In Our Field
We cater to locals and visitors to Cwmbran alike. No two days are the same. One day we might be catering to a business conference of hundreds of delegates, the next day we might be helping our customer to make that surprise birthday party extra special and a day later we could be putting on a sumptuous wedding spread. The types of engagement we cater for are as varied as the people of Cwmbran themselves which makes working here all the more special. Take our wedding service for instance. If you look around the Cwmbran area you'll see that whether it be high church or chapel, registry office or marquee and everything in between, there's a wealth of wonderful locations for a wedding. Couples in Cwmbran know that once they've chosen the perfect location, they can trust us to deliver the goods so far as providing their guests with a premium dining experience is concerned. We know the people here and we work closely with our clients to create the perfect menu. People in Cwmbran know that second best is never good enough – especially when it comes to catering for that special day – and with our combination of the finest local ingredients lovingly prepared and served, we're going to make sure it's a day to remember.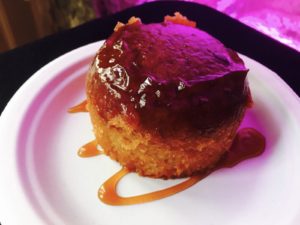 For hog roast hire Cwmbran residents consider us the natural choice. This is part of our service we're especially proud of. For example you might be a local employer looking to give your staff a bit of a treat but you fancy serving up the food yourself or you might want to throw a party for a group of friends but with yourself in the driving seat so far as cooking is concerned. And why not?
When what you want is hog roast hire Cwmbran locals will tell you to come to us. Here's how it works (pretty simple really). We supply our customers with top of the range machines – with or without the meat so they can really go for it themselves. We give full support and instructions so they can get stuck in with confidence. It's not just individuals who love this service either. Pubs and other businesses in the Cwmbran area know that there's nothing quite like a mouth watering hog roast to keep customers satisfied.
For us as hog roast caterers in Cwmbran, the best thing is being part of the community. The town is big enough that there's always something going on and something for us to be a part of yet small enough for there to be a real feeling of community. Year round we're here to serve and in many ways the delicious hog roast we produce speaks for itself. We know that as long as we continue serving our premium product, the people will keep coming back for more. Which is the way it should be.