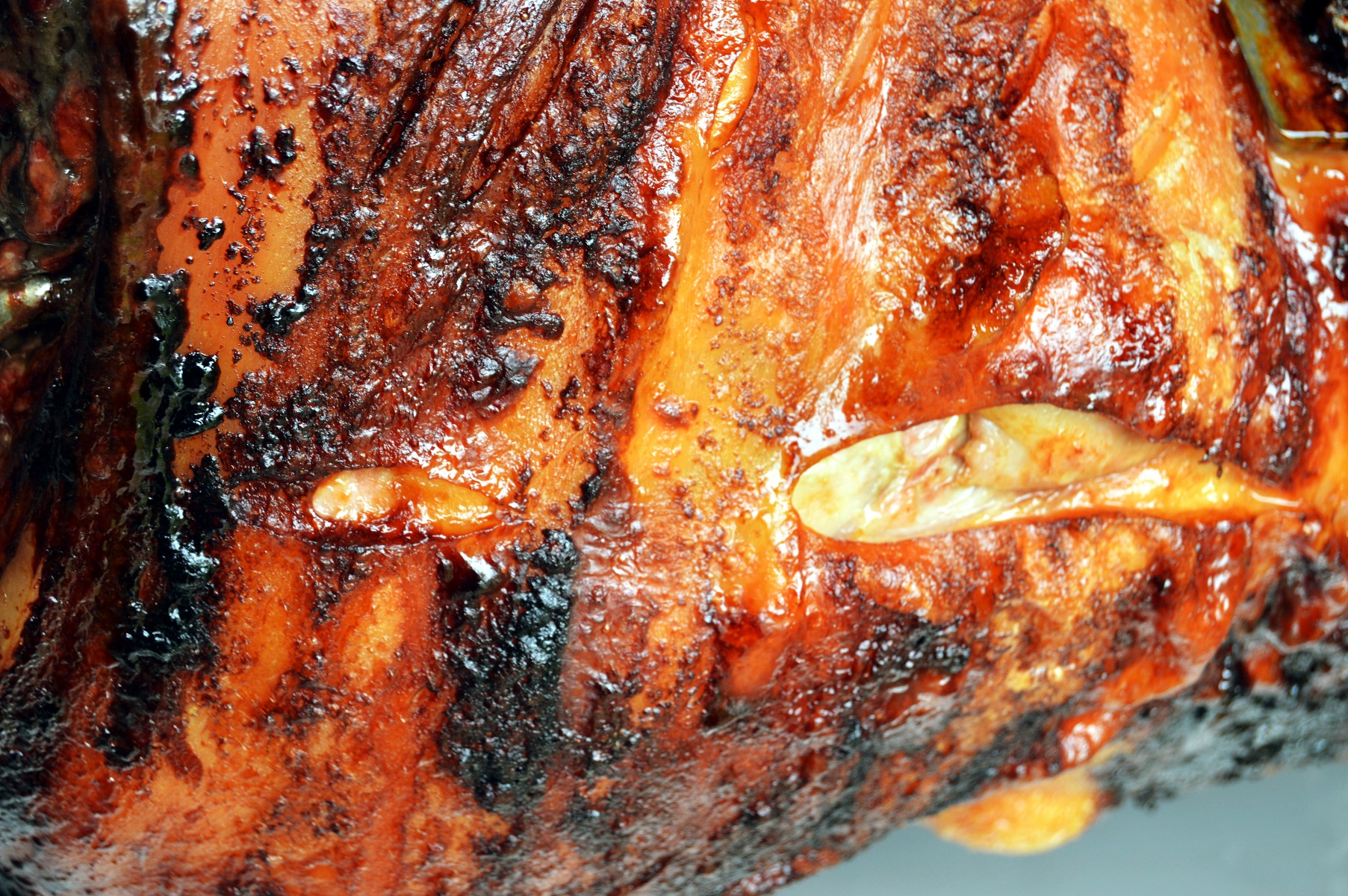 For the Welsh bay town of Fishguard why not enjoy an event dining experience with nearly as much delicious saltiness as the sea it looks over. Yes, with Hog Roast Fishguard we have the most exquisitely prepared pork's and other meats for your enjoyment at your next event, as we turn out a stylish event dining package guaranteed to make your guests smile. We know just how well a fine roast meal can go down at an event; a proper celebration needs a glorious selection of foods to keep the partying going of course, and with Hog Roast Fishguard we provide exactly that and then some.
Our speciality roast is made with the more expert techniques of proper spit roasting using our incredible mobile roasters. There are few finer sights than our lovely meaty roast finely charring away atop our very special crafted hog roast machines as it cooks fresh throughout the day at your event to a level of sublime crispness and juicy, salty pork flavour – this is roast dining the way it was meant to be experienced!
Our expert chefs are of course more than happy to bring their expertise to your event and delicately roast your meal to perfection on our trademark mobile spit roast, but if you want to give it a shot yourself then we have a number of spit roasts at varying sizes available for you to hire for yourself. This is a culinary experience that everyone should try in a lifetime, and fortunately enough Hog Roast Fishguard is here to provide it!
Making Roast Dining An Event For All in Fishguard
Our dine in experience is an exquisite time for all to enjoy. We're here for every situation: weddings, corporate events, private parties, even town wide festivals. Savour in our extensive range of meaty sides, vegan varieties, veggie appetisers, gluten-free subs and more together with our speciality roast. This is premium dining without the added cost as you can dine in style with a full buffet feast or a perfectly refined set course menu that matches up to your event. Whatever your needs, and whatever your budget, Hog Roast Fishguard guarantees a great experience always.
So, don't wait around for tomorrow – call Hog Roast Fishguard now while bookings last!