The Best Hog Roasts in Fishguard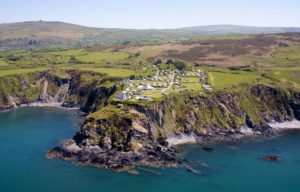 The wonderfully scenic town of Fishguard in the the south-west Pembrokeshire area of Wales has a perfectly fitting name. Split into two sections, Lower Fishguard and the main town, a fisherman's paradise is situated in the bay of the lower aspect of the town. The beautiful traditional fishing harbour is one of the town's main attractions and continues to play a major role in the Welsh fishing industry. Visitors to Fishguard can find a range of independent hotels and B&B's to accommodate them during their stay as well as visiting the brilliant market for a spot of traditional Welsh shopping, pay a visit to Fishguard harbour or take a stroll down to the shoreline.
I have said it before but I really am honoured to be able to cater in some of the countries most amazing places, and I feel like Fishguard absolutely makes that list. It's endearing landscape, small knit friendly community and the wonderful sea air are a match made in heaven. It also happens to be that our hog roast's hosted in Fishguard are a match made in heaven too! Wedding's, private parties and functions or even just a get together with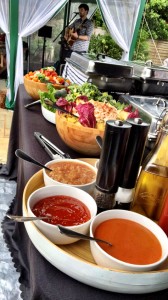 friends, it doesn't matter to us here. Whatever your event may be our aim remains the same; We want to be able to provide you with a delicious feast you will remember and bring people together through the love of food. We are an extremely versatile business here at Hog Roast Fishguard and we pride ourselves on being able to adapt our food, service and options to meet all of your needs. We can provide both buffet and formal style catering or even a mixture of the two if that is more suitable. Whatever it is you decide, one thing is for sure, we are confident that we can help to create a lasting, fantastic impression on both you and your guests with our experienced, professional and knowledgeable catering team. We can only recommend that you to look no further than us at Spitting Pig Wales when arranging your next event or party in the Fishguard area.