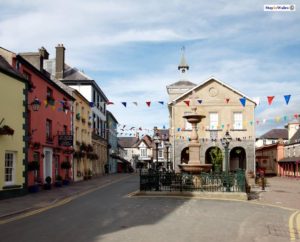 The Welsh market town of Llandovery or 'Llanymddyfri' is small town of only 2,000 people in Carmarthenshire. Situated on the scenic River Tywi, history here dates back to the Roman times which remains to be seen today through the Roman built roads that continue to be used. Although this town is only small, it is actually home to one of Wales most popular and leading Welsh rugby teams. Llandovery RFC also referred to as the 'Drovers' has been active in the town as far back as the 1800s, so I think it's fair to say that is had built up quite a fan club! Nature lovers can rejoice upon their visit to Llandovery as it is only a stone's throw away from the beautiful Brecon Beacons national park and Fforest Fawr Geopark which offer some fantastic views of the glorious Welsh countryside!
Leaders in our Field
Ah, hog roasts. There is just so much I could say about this brilliant traditional method of cooking. It is so wonderful for many reasons and it is difficult to only name a few. Our hog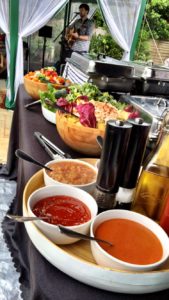 roasts are able to provide you and your guests with high quality, professionally sourced food, offering something a little unique and different (catering is so much more than cold buffet foods these days!) and being able to bring you and your guests together for a magnificent feast we are sure that you will remember for years to come. Aside from our obvious love of food and the reason why we began Spitting Pig Wales, we absolutely love to be able to bring people together and our hog roasts are a perfect way to do just that. We want to be able to provide you with not only great food, but a great experience here at Hog Roast Llandovery. If you're looking for a local based business in Wales that is keen to provide you with some excellent home cooked food, tenderly slow roasted meat and some brilliant staff to take care of all of that for you, then look no further than us! We understand how stressful self catering can be so sit back and relax in the knowledge that Hog Roast Llandovery will do all the hard work for you!