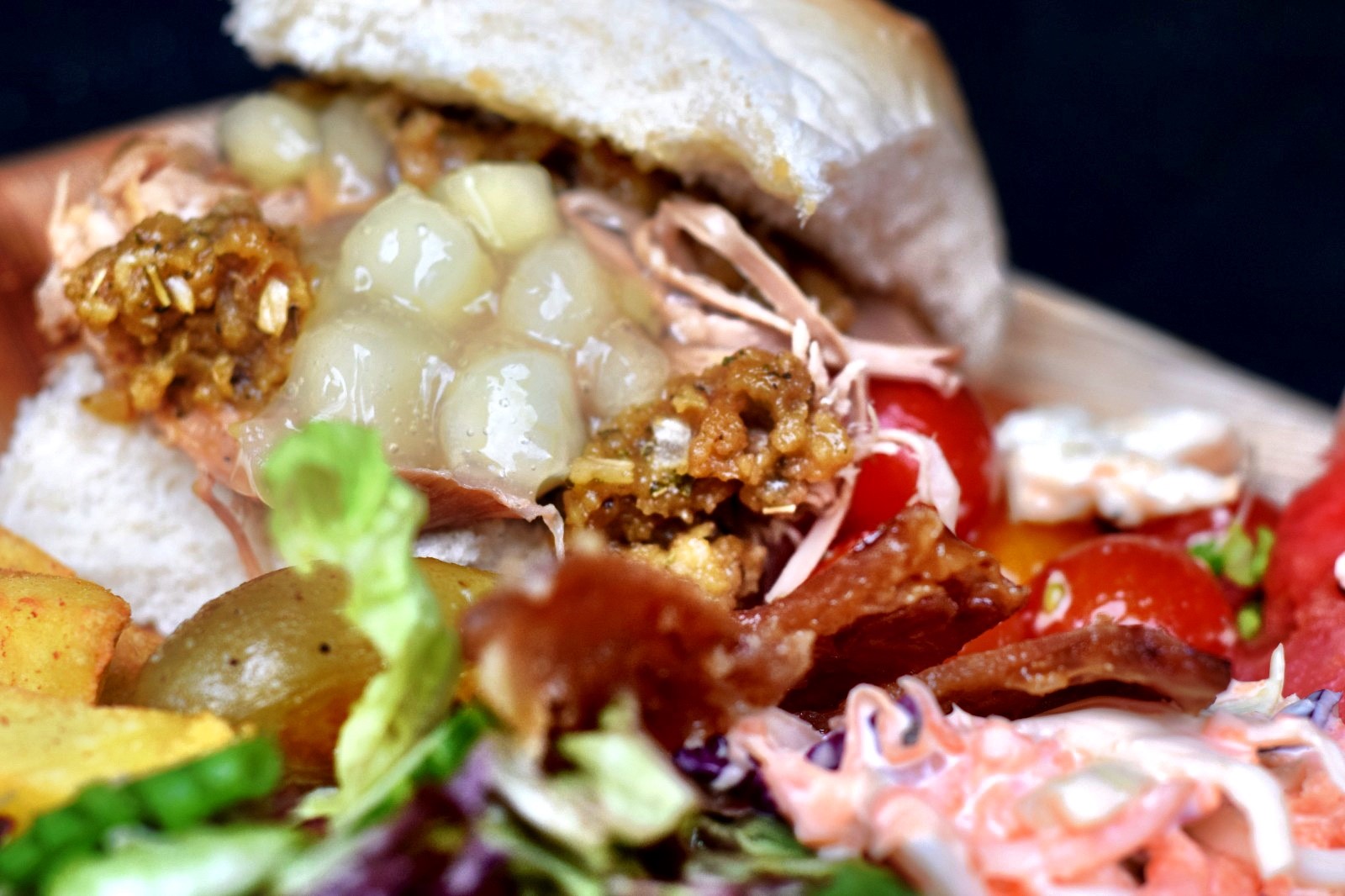 We're lucky to have so many opportunities to serve people in Llanelli. Year-round there's a lot going on in the Llanelli area and we're proud to be at the heart of it all. We've got the Pembrey racing circuit on the edge of Llanelli and for us there's few things more satisfying than being able to serve up a delicious hog roast to a hungry party of petrol-heads. And who can forget the rugby? We can't guarantee the result of a Heineken Cup match but we can guarantee a top-notch hog roast to accompany a couple of pints after an afternoon's entertainment at the Parc y Scarlets.For us, summer means barbeque.
If you're happy to serve a few burnt sausages to your guests then we suggest you look elsewhere. As hog roast hire Llanelli caterers you could say that al fresco cooking is in our blood. The ingredients are pretty simple: the Carmarthenshire sunshine (well, perhaps), a garden, the finest local ingredients, and a top of the range spit machine expertly handled by our chef, we have a great range of menus to feed from 10 people all the way up to thousands of people. We've got our fair share of great pubs with beer gardens dotted around Llanelli which make ideal locations for parties – an ideal way to unwind after walking the Millenium Coastal Path perhaps? Couples looking to tie the knot are spoilt for choice for locations in Llanelli and wherever they choose, they can count on us to provide the spectacle and premium experience of a succulent, top quality hog roast hire Llanelli pig. At weddings especially, the proof is in the eating and many of our wedding customers came to us first as wedding guests themselves.
Hog Roast Llanelli – Leaders In Our Field
We also pride ourselves on our corporate service. Recent developments in Llanelli and especially the Llanelli Waterside development have led to a real boost in this area and whether it's an office party, small seminar or a full conference, we are able to provide a professional and efficient service, ensuring a premium dining experience for our customer's guests. One of the highlights of the year is the Llanelli Big Day Out which has something for all the family and which always tends to get big crowds. My favourite day in the town though is the Christmas Carnival every November. Fireworks, parades, stalls and more visitors year on year makes for a great start to the Christmas celebrations.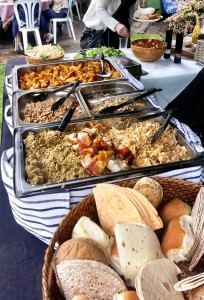 It's a pleasure to be a part of it! A hog roast Llanelli event is great for a social event; you're actively encouraged to stand around and wait for your food, chatting to other guests at the party. At a sit down meal, very often you only chat to the people on your table. Hog roast Llanelli catering work really well at parties, as they're easy to set up and even easier to clear away! Plus in most instances, caterers like me can provide everything you'll need from the meat to accompanying salads and deserts we have everything and more to make an event the talk of the town for all the right reasons we can supply basically anything that you have in mind because our chefs are professionals and know what makes events successful we like to create out dishes from scratch which means everything is as fresh as possible and all of our meals are hearty and satisfying even our vegetarian options are scrumptious, you will be the envy of all your family and friends once they have tucked in to your catering with the Spitting Pig company.
So what's it like being a hog roast caterer in Llanelli? It's the variety of people we have the privilege to serve that makes catering in Llanelli so special. Sports fans (of course), golfers, motor sport enthusiasts, walkers, holiday-makers, shoppers, conference-goers – Llanelli sees them all and we cater for them all with a first-rate product. But it's the local people who are the bedrock of our customer base. Trust is the key to this. They trust us and they know our premium Llanelli hog roast is delicious its is fresh tasty and we always produce perfect results every time and we know the key to the perfect crispy crackling. They come back to us again and again and they trust us to cater for them, their friends, family, business customers and wedding guests.