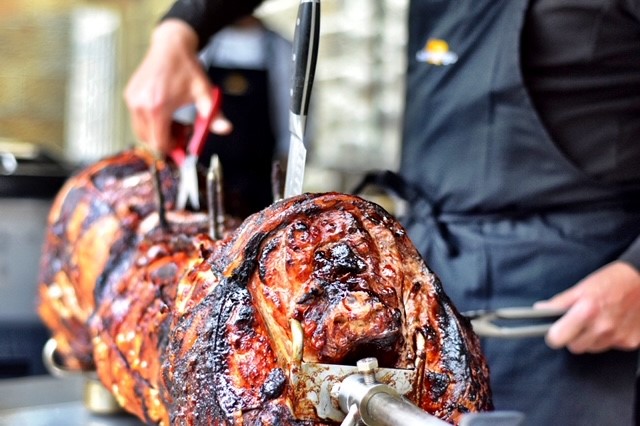 For stylish premium dining that doesn't break the bank look no further than Hog Roast Maesteg for all your event catering needs in Maesteg. Our valued services offer up the unique dining experience of traditionally made roast cooking that harkens back to the medieval cooking styles of yore, though now with a bit more efficiency and quality.
We pride ourselves on being able to turn out a dazzling catering experience that goes above and beyond the regular call of duty of an event caterer, as our classic spit roast dining is as much a performance of exceptional display and spectacle as it is of perfect taste and texture.  Our speciality hog roast is a treat for every occasion, and with affordable pricing on such a premium experience there really is nothing to stop you calling today. For your corporate functions, parties, weddings, community nights, festivals, social club gatherings and Hog Roast Maesteg will have all you need for a memorable day!
To us the way we roast adds a unique quality and food experience not found elsewhere on the market. Blending traditionality with modern flair our spit roaster brings a unique quality and aesthetic to your events as it blazes away in a fine display of fiery brilliance throughout the day to slow roast your foods to a perfect level of delicious meaty taste and texture. With such a high-grade roasting method our expert chefs also require the very best meats and ingredients on the market to really show off their skill and get the best in taste difference which is why we source from top end local stocks.
Mains In Maesteg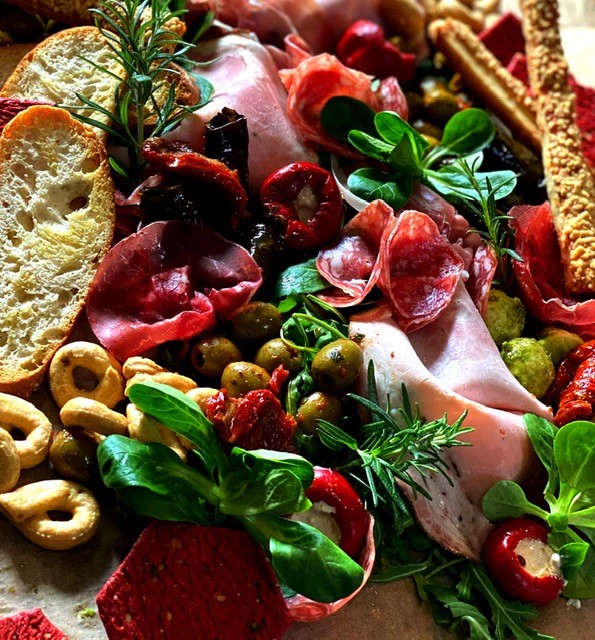 Hog Roast Maesteg believe in quality and flexibility all throughout our service. Joining our hog roast speciality is a massive array of menu items all available for your eating pleasure. With plenty of meat, vegetarian, vegan, and gluten-free options you and your guests are most assuredly spoiled for choice since every set-menu and buffet option comes at the same guaranteed high quality. We'll find a food combination perfect just for your event with our expertise in all things delicious tasting!
So don't delay until tomorrow – bookings go quick so call Hog Roast Maesteg today for better dining at your next