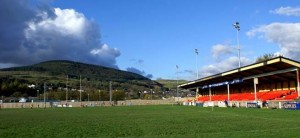 Hog roast Maesteg catering is a very successful catering company that has been running very successfully for the past eleven years serving the community well. I always get asked why did you start your company in Maesteg? And the answer is simple the community spirit! The people of Maesteg are the friendliest bunch I have ever met always looking out for one another such a close knit community who took me under their wing when I was a novice at the catering game. Hog roast hire Maesteg owes its success to the continued support and regular loyal customers who came back time and time again and always we are recommended to others.
Hog roasting leads back thousands of years and we decided to bring it up to date with our top of the range roasting machines! We never in our wildest dreams thought it would ever be as successful as it is today! We now employ several chefs all hand picked and did their training in some of the highest establishments. We also employ the friendliest and most helpful waiting staff all from the wonderful Maesteg our waitresses not only serve but they stay right until the very end of the event and don't leave until everything is cleared away and the venue is left spick and span. We also have the best local suppliers, supplying us with meats and vegetables all from this wonderful town.
Leaders in our Field
Hog roast Maesteg catering do everything possible to ensure and guarantee that your day will be a day to remember! If you would like to book us for that special occasion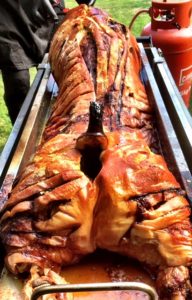 then give us a call, our friendly operators are fully trained and will invite you to come and meet with us where one of our advisers will plan your event or if this is not convenient we will of course come and visit you. We will discuss our range of mouth watering menu's we are sure to have one to match your taste and budget, and we will then go on to talk about our pigs! Hog roast hire Maesteg will supply you with a fresh twelve month old male pig which will be cooked to perfection by our highly skilled chefs they will arrive at your venue hours before the event and set up the equipment as the pigs normally take on average six hours to cook so when your guests arrive the pig will be just about cooked and can be witnessed in all its glory to your guests! We always have huge crowds gathered around our cooking area people are always fascinated watching the pig cook and the smell is just so delicious!
When the pig is cooked our chefs carve the meat and the carving really is something to witness we will also cook chicken, turkey and lamb for you to enjoy and of course the vegetables, salads and accompaniments. Let me describe the taste of our meat, the meat retains the natural juices making it succulent and it falls away from the bone the texture is simply perfect, turkeys are known for being dry no matter how they are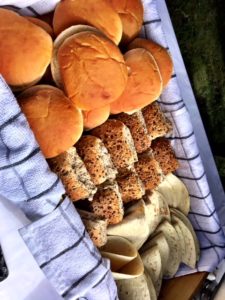 cooked that is apart from ours our turkeys are the plumpest meat ever and your guests will be I assure you so impressed! Some people are a bit apprehensive about booking an event as they do think it will be so expensive when they see our fantastic state of the art machinery and our meats and fleet of staff but always they are so surprised when they are told the final cost and it is always much less than they first thought and the secret is there is no waste on our meat and it goes such a long way to feed your guests. So if you have that wedding, anniversary or birthday coming up look no further give your guests a unique dining experience, sit back and let us organise your day you will be so pleased that you decided to try hog roasting and we know you will be back in the future for more! Maesteg was once very famous for being a coal mining area but those days have long gone. In the eighteen hundreds the town started with ironworks and progressed in population at one stage everyone spoke welsh but now the majority of the town is English speaking. The town has lots of interesting buildings and a market that was first started over a hundred years ago and is thriving to this very day.