The Best Hog Roasts in Merthyr Tydfil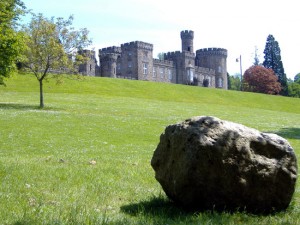 We are hog roast caterers; we offer both hog roast Merthyr Tydfil and hog roast hire Merthyr Tydfil. We provide a full catering service including decorations, serviettes and bread rolls; our hog roasts come with crackling and applesauce. With hog roast hire Merthyr Tydfil, clients with a more hands on approach hire our hog roast machines. Today we had two hog roast hire Merthyr Tydfil deliveries. The first one was to a local pub near the centre of town, where a local band was celebrating a string of recent successes. We'd loaded the hog roast machines into the van, driven over, unloaded one and wheeled it inside the pub. Then I plugged it in and checked it was working (which we always do here at hog roast hire Merthyr Tydfil). The lead singer told us that they'd only got their first gig a year ago, through an acquaintance.
But they'd gone from a few fans to being well known in the local area and having a steady stream of income.  They had started off as a covers band but now their guitarist was writing songs and they played their own stuff more than covers – mostly soft rock and a bit of pop. I suggested they use applesauce on their roast. A lot of their friends were already squeezed into the room and there was beer and vodka everywhere. We were chatting for a while, then my team left them to it and we drove off to drop off another hog roast machine.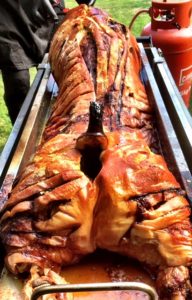 This time we were going to a local community centre, where a couple was celebrating their engagement. I plugged the machine in, checked it, and we helped them put their roast in the machine. It started turning and it smelled good. They told me how they met, and it was a real love story. They'd first started going out together as young teens when they met in high school, but had waited until they'd left college and got stable jobs before getting engaged. It was the old high school sweetheart romance.  My wife and I, by contrast, married young. I know people say that teenage marriages are doomed, but we're still going strong. Sadly, some of my friends are divorced. I told them that I thought their story was romantic, a sort of girl next door kind of story.
Leaders in our Field
Yesterday we catered for a birthday party – it was a 30th. I've catered for lots of birthdays; from teens' to grandmas'. Apparently hog roasts are cool enough for any generation. We put up purple and silver balloons, and soon had the hog roast turning in the machine, its warm, spicy aroma drifting across the room. The birthday girl told me she worked for a magazine, and that it isn't as glamorous as it sounds because it's not a famous or fashion magazine, and anyway she just does the administrative work. "Even for the editors and writers, it's a hard slog," she said. That reminded me of certain films and RTV shows, but she said it's not like that at all. She did Journalism at university but found that the writing is harder than being an administrator.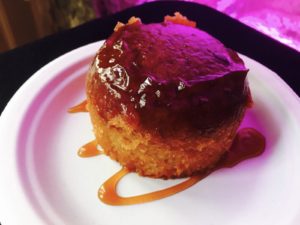 It was good party, and I actually felt kind of proud that we made it a good party with our food and service. We always have high standards here at hog roast Merthyr Tydfil. Everyone was clearly enjoyed the roast, and a few said they hadn't had a hog roast before. That always makes me feel pleased; I'm a sucker for compliments. Hog roast catering in Merthyr Tydfil is certainly rewarding.
Merthyr Tydfil is a large town, with a thriving culture. Local poets and writers run workshops in the town, a local heritage and language initiative groups teach performance arts; we also have music festivals in Cyfarthfa Castle and Park. There are several choirs in Merthyr Tydfil, museums, a library and a great music scene. Merthyr Tydfil also has several heritage organisations. There is a lot of unemployment in Merthyr Tydfil, worsened by the recession (which makes me glad I'm self employed, or I might have been made redundant). So, there is plenty to keep you occupied here, especially if you like the arts, and luckily a lot of this is free or cheap, which is good considering the high rate of unemployment. An old legend about Merthyr Tydfil says that the town is named after a princess, Tydfil, who converted to Christianity and was murdered by pagans.