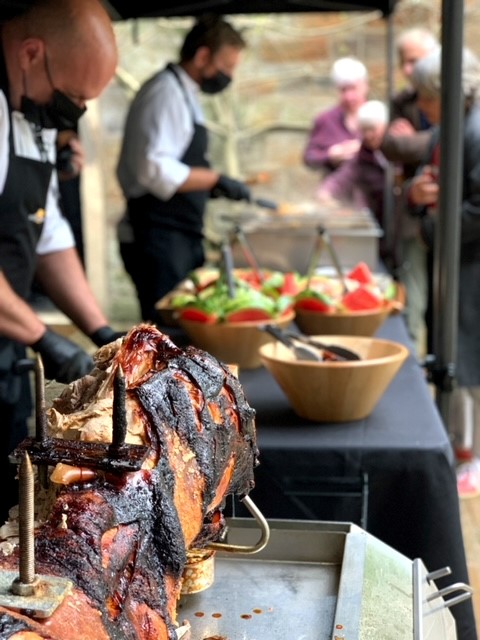 When crossing the Monnow Bridge you know you are bringing yourself to a place of immense history and style, as Monmouth stands as a strong bastion to days of yore. Why not keep that strong sense for style and tradition intact for your events then with the speciality catered dining experience of Hog Roast Monmouth.
Hog Roast Monmouth is a unique event caterer with an aptitude for stylish hog roast cooking done in the traditional manner to preserve a wondrous spectacle and aesthetic for your events. It is a once in a lifetime dining experience, only we are serving it every day! Yes, with Hog Roast Monmouth we provide for any occasion with low costs and easy access – corporate function, parties, weddings, community functions; we will bring you premium catering at an affordable cost that works to you!
Our expert team are more than happy to remain on hand all throughout your event to answer any and all questions and requests of our finely made foods. Their experience and knowledge is brought to every hog roast to ensure that it is cooked to an exact perfection. You'll find your meat falling away delicately from the bone to then be used as a delicious filling for one of our toasted rolls, or as a plated main to our well roasted veg and potato sides. This is event dining the way it should be enjoyed – with immense style and high-quality tastes made special for you!
Magnificent Mains In Monmouth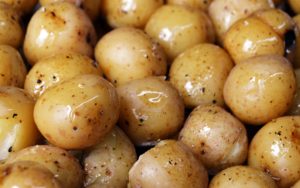 Hog Roast Monmouth believe in quality and flexibility all throughout our service. That is why while we always highly recommend our centre-piece hog roast we are more than able to provide for our huge array of menu and buffet items too. With plenty of meat, vegetarian, vegan, and gluten-free options you and your guests are most assuredly spoiled for choice since every set-menu and buffet option comes at the same guaranteed high quality. Our team will always bring their knowledge and recommendations to bring a menu combination made personal to you and your needs and budget.
So again, if you're looking for quality foods catered at an affordable price then give us at Hog Roast Monmouth a call today and start planning your next event!