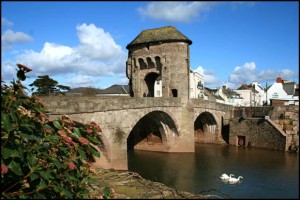 Welcome along to hog roast Monmouth a hog roast caterer here in Monmouth with the Spitting Pig Company. Hog roasting is fast becoming one of the more popular ways within the UK to feed lots of people at your event and this is no exception within the town of Monmouth. It is relatively cheap compared to other ways of catering for your event and it really captures people's attention when they see the pig turning slowly on the spit.
One little factoid about Monmouth is that is sits on the River Monnow just where it converges with the River Wye, so it makes the town an ideally situated place to hire Spitting Pig for a lazy, sunny weekend afternoon's barbeque with family and friends while enjoying wonderful food! Another quick fact about Monmouth is that it has an 11th century Norman castle still standing within the town.
Leaders in our Field
No matter where in the country you are, whether it is Monmouth or elsewhere, Spitting Pig offers a service 2nd to none. For example, if you have an event somewhere within the town, we can deliver and pick up the hog roast oven / spit. And most of our staff that is in the Monmouth branch either live in Monmouth or know the area well so there will be no waiting for your event equipment and no wondering where it is and when it will turn up. Over the years our hog roast machines went from being more like homemade ovens to something which we kept on redefining and updating until you have now got the hog roast spits and ovens that we can offer today, which people can hardly wait to hire (or even buy) for their parties and events.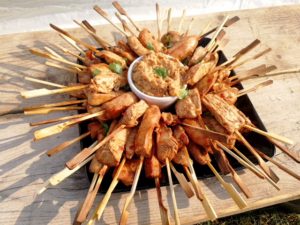 A lesser known fact about Monmouth is Admiral Nelson visited the town in 1802, surveying a local wooded area, looking to get locally sourced wood for the Navy. I am sure that if Spitting Pig had been around at that time, he would have stopped by a local event for a pig butty! Every hog roasting machine and oven that we sell has a CE mark which stands for Conformité Européenne (or European Conformity) which  means that is has been rigorously tested before it has left the factory, and gives the end user peace of mind knowing that it safe to use. Another bonus of buying a hog roast machine from us is that we stock parts for them, which we can get out to you the next day.
Most of the ovens and spit roasting machines we sell are shown on our website which is One last fact about Monmouth before I go. Russell Grant the astrologer and TV personality lives in Monmouth. He looks the kind of fella who would enjoy a hog roast!