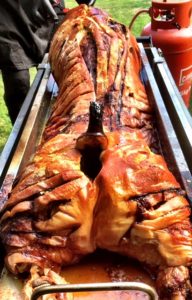 Hog Roast Newport has been a huge success we have slowly spread our name across all of Newport and hope to have a successful and long stay here, we also working towards building up friendly partnerships with customers and suppliers. We will hog roast for our suppliers every year to say thank you and get to meet the people that supply you with fresh produce and ingredients.
Hog roast Newport is home to the Transporter Bridge which we have used a couple of times to get across the river in Gondola. It is amazing that it is still going and going strong. It was originally built in 1906. We have also part one of Newport's most famous historic landmarks; Westgate Hotel. It still displays bullet holes from the battle scars from the Chartist uprising and riot. It is home to a nightclub and entertainment complex. A group of bronze figures are outside representing a scene from the Chartist uprising itself.
Hog Roast Newport – Leaders In Our Field
Spitting Pig is very flexible when it comes to the size of event that it can cater for. The company is as happy doing "finger food" and buffets for private parties, as it is doing a more formal, seated occasion for a corporate event. When it comes to first class service, we try and think of everything, even down to supplying plates, glasses and cutlery, which is an integral part of anything we cover, from the smallest event to the largest. And we are aware that something like this can be so easily overlooked when concentrating on other things like the amount of food we need to bring along to the event and how many people needs to be catered for. Another fact about Newport is that it once was a thriving port and in its heyday its main export was coal.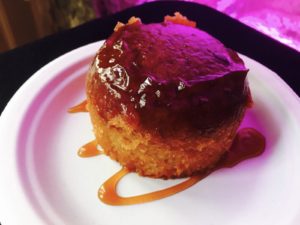 Because Newport got city status in 2002 we thought we would have a branch here because of the passing tourist trade and also because of the size and situation of the city, thinking that there will always be people who live locally wanting to use the services of someone like ourselves. Hog roast Newport has been around now for 20 plus years and has always had the business ethos of good food and good service at a great price.
In its early days the company got fed up of doing shows and decided to concentrate more on private parties, corporate events and weddings so it could focus more on giving these three areas more of the attention they deserve and to make it a better experience for all clients and customers concerned. At present, Spitting Pig Hog Roasting is the main supplier of hog roast catering up and down Wales, So whether you are on a sunny beach or even here in Newport, you are never far away from a hog roast sandwich! One good thing about working for Spitting Pig is it gets the catering staff out and about around the city of Newport, and no venue is the same as the other, so this keeps things fresh for the people who work for the company as well, no matter which branch of the company they work for. One last fact about Newport is Johnny Morris of Animal Magic fame came from this great city. Spitting Pig firmly believe in the freshness of the food it serves at whatever function it may be catering.
Newport is a vibrant town in Wales which is slowly becoming more and more popular. We hope our hog roasts will become more popular. Newport has a vast amount of attractions which can keep you busy for hours like; Cineworld, Classic Boat Museum, Carisbrooke Castle Museum, Newport Bowling Club, Newport Golf Club and more.. We have roasted for both the Newport clubs and both were as impressed and appreciated as each other. Pig in a Bun was on the menu for both Clubs and they couldn't be happier. Both went down an absolute treat and we were asked back the next week. The Bowling Club was to host a tournament soon and they requested us to cater for the tournament which thrilled us. We can cater for all sorts of events and doing a tournament was relatively new for us, yet it would be a grand and thrilling experience.