The Best Hog Roasts In Porthcawl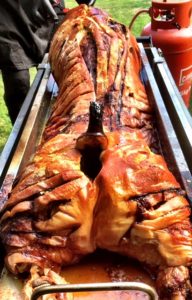 Hog roasting was the first form of cooking, our descendants were sick of eating raw meat and decided to try cooking instead! Hog roasting involves cooking a whole pig on a spit over a fire and the meat turning slowly, a tradition which is still very popular today in different countries and one that has also taken off big style here in the UK. Especially popular in Porthcawl an idilic little seaside town with a fantastic coastline this seaside town has lots of history with a famous castle leading back to the fourteen hundreds and now we can boast that it is also home to our wonderful business Hog roast Porthcawl catering. Started by a husband and wife team who had both previously worked in the catering field and desperate to escape from the busy rat race to a sleepy town my husband and I decided to place our roots at Porthcawl.
This year Hog roast hire Porthcawl  have been successfully in business for five years and we both agree it was the best descision we have ever made. With our Son flown the nest and off to University and sick of commuting long hours we knew it was time for change, we had a little nest egg saved and vast experience in the catering field but were both ready for a new challenge, we had heard of hog roasting and were not sure to begin with we liked the idea but not sure how others would take to it but we knew it had that novil effect and decided to give it ago.
Leaders In Our Field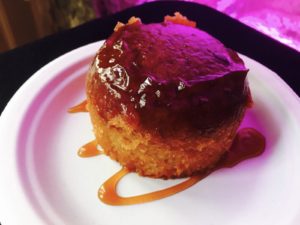 We found a place to live and in Porthcawl and hired a little office we had contacts that hired out hog roasting machines and we were ready hanging up the sign at our new office Hog roast Porthcawl catering was a very proud moment! We advertised and chatted to locals at the market and got put in contact with the best suppliers in the town who were going to provide us with the meat and vegetables that we needed then at the end of that first week we got our first order we were so pleased! It was for a Christening and an out door barbecue the customer had said we could use the church hall if it rained which was no problem as the machines can be used in door. But we need not have worried about the rain as the sun shone all day! Our first event was for thirty people which in comparison by today's orders was really small as most of the orders we get today are for hundreds even thousands but we now have a team of staff so we are not on our own! After the Christening we came away with an order feeling so pleased with our self we were eager for more! And in they came after nearly every event we came away with more orders and it we didn't we would get a call a few days later saying some one had recommended us. Taking on more staff increasing our machinery range everything just fell into place. We then started to create fantastic bespoke menu's for each event and are still always open to suggestions from our customers.  We at Hog roast hire Porthcawl along with the pig we offer you we also offer another great selection of meats we can cook racks of lamb, beef, chicken and turkeys. Fantastic side dishes, veg and salad our chefs will also whisk up fantastic sauces and dressings and you will be pleasantly shocked when we give you a quote!
As we use only the finest quality and whole meats there is virtually no waste so it keeps the cost down. People always think one of our event cost a fortune and we love to see peoples reactions when they find out how much we charge. we now have a new side to the business where we now hire out machines to the public wanting to hold their own events, maybe it is a small party or even a summer barbecue we can hire you out a machine complete with gas and a specially prepared pig all you need to get started impress your guests with your cooking skills as it is really simple you just put the meat on the machine turn it on then cook! We also give you a colour leaflet and CD in case you get stuck or you could ring us and we will take you through the steps what ever you decide give us a call we are here ready and waiting to help.