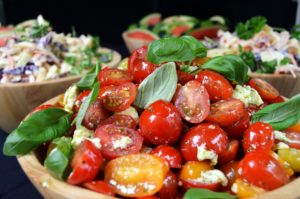 Being in a conservation area has helped the scenic seaside town of Saundersfoot to retain its charm and character and it is without doubt a lovely place to live in and to visit. Here at Hog Roast Saudersfoot we feel very lucky to be working in and around such a lovely part of the Pembrokeshire Coast, and one of the best things about how we operate is the total flexibility we can offer our clients when it comes to the location they choose for hosting their events. Not only do we get to have great fun cooking on the coast enjoying the lovely views, but it also means that our clients can too! We are able to provide restaurant standard food in any indoor venue our outdoor environment in Saundersfoot because our highly multifunctional yet streamlined cooking equipment can be used just about anywhere and of course our mobile catering team have the adaptability to rustle up superb food wherever we are.
We are not only flexible when it comes to where we can cook but also what we can cook. Although we have made a name for ourselves as being the number one supplier of hog roasts in the area, we offer a wide range different options that makes our food suitable for all occasions, tastes, diets and budgets.
Hog Roast Saundersfoot – Number 1 Hog Roast Supplier In Wales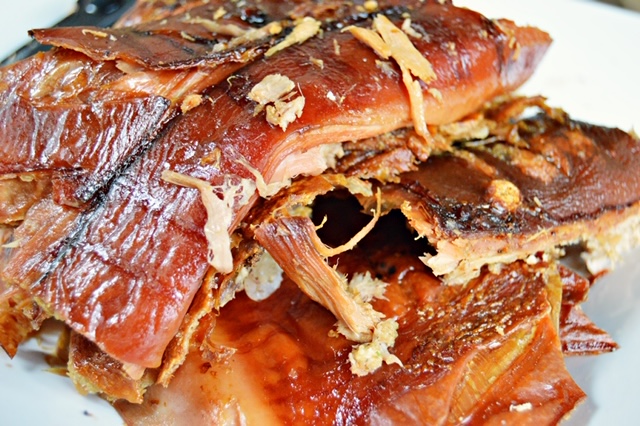 You won't find higher quality or more succulent and tasty pork anywhere else in the area than what the Hog Roast Saundersfoot team can offer you but that is not all that we do. Slow roasting is the ideal way of cooking lots of different meats so if you fancy something else or you would like a second meat option, you can also enjoy some of our free range chicken, succulent of beef or tender spring lamb, to name but a few. We don't just want our food to appeal to meat eaters either – we offer a wide variety of vegetarian and vegan dishes across all of our buffet and 3 course meal menus. Whatever you opt for, everything will be made from scratch on-site using the best locally sourced produce
If you want to enjoy some creative catering on the Pembrokeshire coast for any large event or special celebration, whilst also having the freedom to host your event anywhere you like, the Hog Roast Saundersfoot team have the expertise and commitment to fulfil all of your needs.