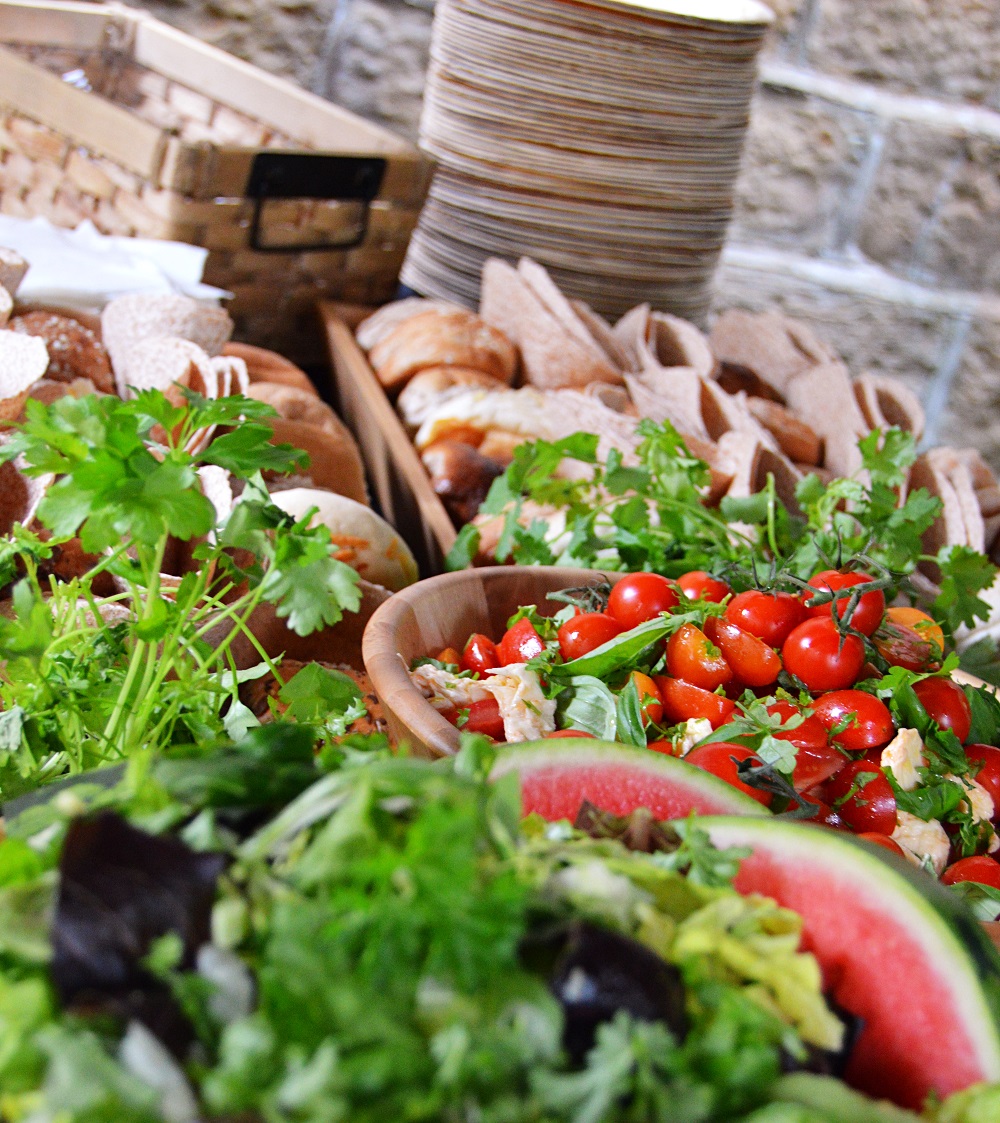 Food is our passion, and stylish event catering is our love here at Hog Roast Splott as we turn out magnificent event dining for your events across the district of Splott.  For the traditional end of Cardiff we have a most traditional dish in our namesake hog roast made in the authentic spit style and served with just as much panache and spectacle for your most important events in life.
Our services work to you to ensure that your special days are just that bit more so. Our specialist hog roast is the perfect event dish as its communal style of cooking and serving makes for a high-quality dish that pulls everyone together. No one can deny the exceptional spectacle of our well roasted whole hogs sitting atop our magnificent mobile roasters, and of the deliciousness of their crispy charring and salty meaty tenderness. You won't find such unique brilliance anywhere else other than Hog Roast Splott.
Our foods and our service styles are specifically designed to match up to any occasion, no matter the day, location, size, or budget as well. Weddings, corporate functions, town festivals, birthday's anniversaries, small dinner parties – the list goes on. Hog Roast Splott has brought back a taste of tradition with our hog roasts, and it is here to make your dining an event today with just a call!
Superb Servings In Splott
For us, catering and bringing joy to a party of guests is a source of immense pride. We are delighted to be able to provide excellent taste and service to you and yours. That is why Hog Roast Splott never limits our customers – we will always work to your needs. To help we provide a huge range of different buffet and menu items, ranging from our speciality hogs to salads, canapes, other meats, vegan options, vegetarian, and even glute-free so that no one need miss out on our great taste. Our friendly staff are always more than happy to find the foods to suit your event with the service styles to match too. Get bespoke service for your event with the foods to suit your tastes, all without having to break the bank from Hog Roast Splott!
Get your free quote today by filling out our query form or by giving Hog Roast Splott a call today!