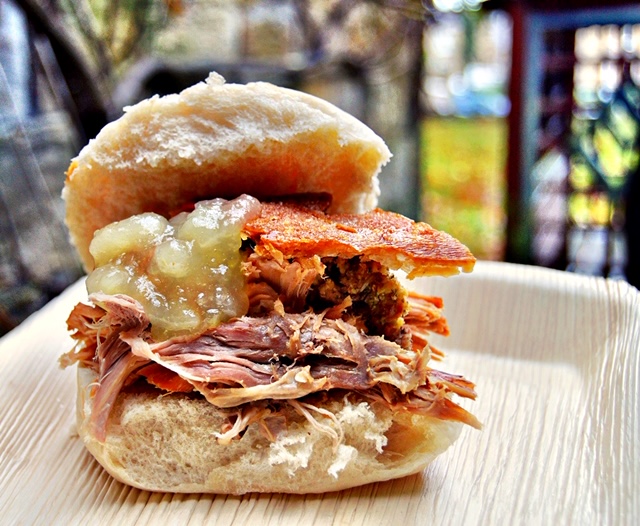 St Davids may be the smallest city in the UK, but that doesn't mean you will have to venture elsewhere if you want a superior catering option for your wedding reception, family celebration, office party or a local event. Here at Hog Roast St Davids, we can provide contemporary catering solutions for any occasion in any indoor venue or outdoor setting in the whole of St Davids. Whether you would like a sophisticated 3 course meal in an intimate indoor venue or some of our signature hog roast sandwiches in the fresh air, we have a menu that will be ideal for your budget, party size and theme of your event.
We are the leading local experts in hog roast catering solutions because we have almost 30 years' experience of treating people in and around St Davids to our superior slow roasted pork and increasingly varied menus. In addition to our high quality pork, we also offer a vast array of diverse menus that are designed to appeal to all tastes and meet all dietary needs.
Whatever You Require – Hog Roast St Davids Has It All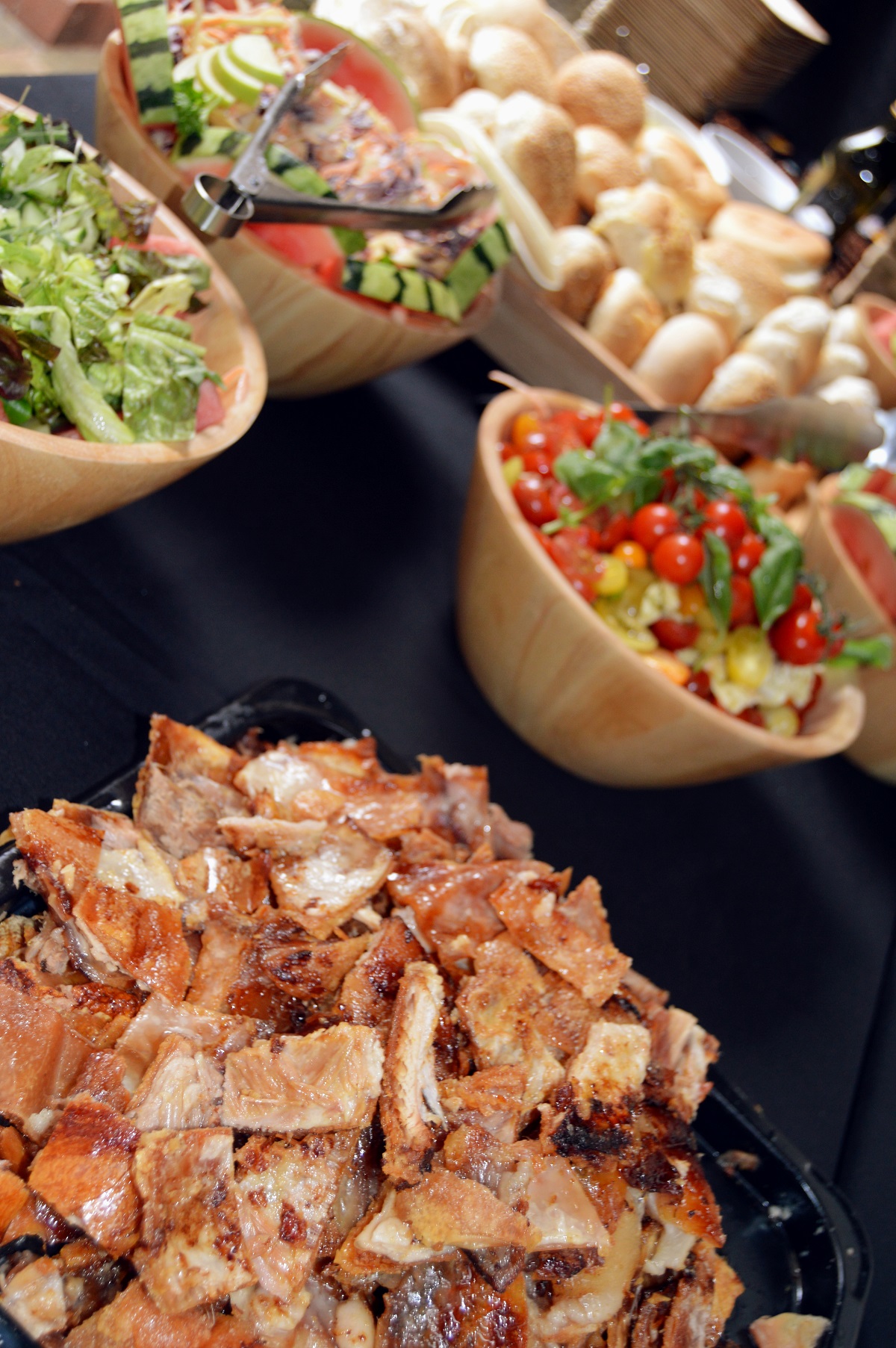 As well as offering you the best hog roasts in St Davids, the Hog Roast St Davids team have the flexibility to cater for the diverse needs of modern diners by designing our menus to be as crowd pleasing as possible. With this in mind, we also offer a tempting selection of different slow roasted meats, such as beef, lamb and chicken, all served our own take on their traditional trimmings, as well as inventive vegetarian and vegan dishes.
We will freshly prepare every part of your menu at your venue on the day using the best locally sourced ingredients available and if any of your guests have particular dietary needs, we have the flexibility to make any necessary adjustments.
We can also adapt our style of service depending on your requirements, and we are happy to provide self service buffets or more formal sit down meals with attentive table service delivered by our events team.
If you value high quality, fresh ingredients, varied menus and full flexibility, the Hog Roast St Davids team should be your number catering choice for your special day.