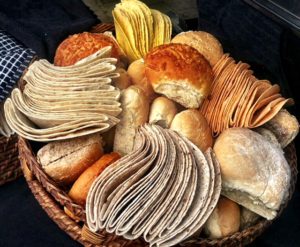 The Hog Roast Cardiff team have catered for a few housewarming parties in our time, but this was the first time we had been asked to cater for a 'boat warming' party! With the kids all moved out and both of them recently retired, Stuart and Mary had decided it was time to downsize-but what their kids never imagined was this meant their parents would be living full time on a canal boat! The couple had been canal boat enthusiasts for all of their married life and took the opportunity to meander up and down the UK's waterways as often as they could. Because this is where they had always been happiest and most relaxed, they decided to take the plunge, sell their house and buy one as their permanent home!
Life on a canal boat isn't without its challenges though; the main one being effective use of space. With careful planning and expert advice Stuart and Mary felt like they had got the day to day living sussed, but they were at a total loss when it came to the catering for their moving in (or should that be on?!) party. They needed a catering company didn't take up too much space, but who was versatile enough to provide high quality food befitting to the celebration of their major lifestyle change on their canal boat. Not many companies would be up to such a challenge, but as Stuart and Mary discovered, Hog Roast Cardiff certainly were! We can always acclimatise to any location or space and because we plan ahead and have such streamlined and efficient hog roast machines, cooking on board a canal boat for 20 people was no problem for us at all!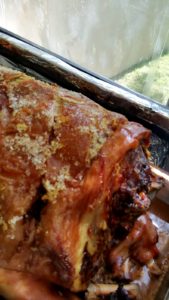 As our chef and catering assistant spent the day on board patiently preparing the slow-roasted pork, potato wedges and side salads, they could see why the retired couple had chosen the barge life! There was no barging of any kind though when their curious family members arrived, as the Hog Roast Cardiff duo managed to produce our usual high-quality fare without anyone having to jostle for space on board! The children, spouses and grand-kids were all terribly impressed with both their bold move and the food they were served. They couldn't believe the level of comfort their parents had achieved with the living space they had, nor could they believe the level of service Hog Roast Cardiff had provided in the cooking space we had!