Looking to do something special to impress a loved one? Then look no further than Hog Roast Caerphilly! Our professional catering teams can prepare a range of different menus that are sure to please every time.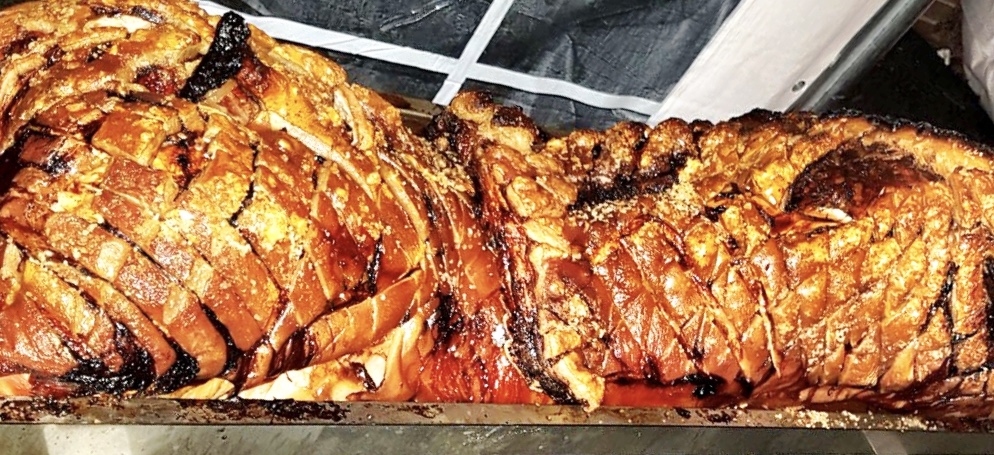 This week Hog Roast Caerphilly were asked to come and cater for John and Lynn for their 30th wedding anniversary celebrations. John had phoned us in advance telling us that he really wanted to push the boat out this year and show his wife just how much he loved and appreciated her and all she does for him and their four children and seven grandchildren. John mentioned that in the past he had been in the dog house for forgetting their anniversary so this year he made sure he was on the ball as it was their pearl anniversary after all!
Our Hog Roast Caerphilly team planned to create our speciality- slow roasted hog served on freshly baked rolls. This would be topped with homemade tart apple sauce and layers of crispy crackling. This was certain to go down well with Lynn, as John mentioned pork was her favourite!
We arrived early afternoon to prepare for an evening serve time at the family home. John had really gone all out and decorated their home with photographs and memoirs of their thirty plus years together. We were greeted by Tina, their oldest daughter, who told us how John had feigned that he had forgotten their anniversary again and so had pretended to hastily think of last-minute plans taking Lynn out for afternoon tea. Little did she know what was waiting for her back home.
We got set up and prepared the meat for roasting during the afternoon so that when John and Lynn arrived, they would be greeted by the mouth-watering aroma of a slow roasted hog for their anniversary meal…