When you want tasty, fresh, homemade food that's easy on your pocket, look no further than Hog Roast Tenby, as whether you're thinking of organising a birthday party, your wedding day meal or anything else you can think of, our food is highly suitable. From one of our traditional hog roast centrepieces to spit-roasted or barbecued meat, a menu of multiple courses, one of our specialty standalone menus or options for special diets, we've got it all, with something for everyone to enjoy.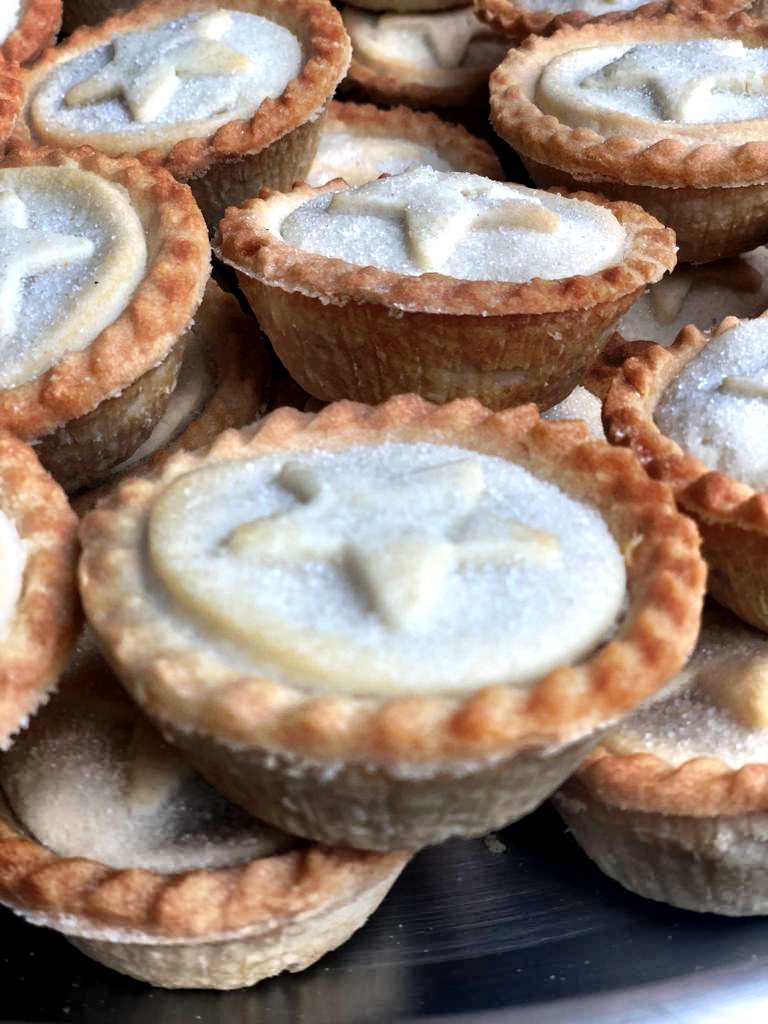 At this time of year, you may prefer us to serve our amazing festive menu, to get everyone feeling more Christmassy. It's not too early to serve this menu or you can book a party for later in December if needed instead. Either way, we're sure it will wow all of your guests, with choices of mains, plenty of sides and trimmings, and even dessert to boot.
With this Hog Roast Tenby menu, you get to choose a main meaty main from either whole turkeys or a free-range hog, both slow-roasted over flames and served with the trimmings you know and love. For the turkey main, that's our sage and onion stuffing and fresh cranberry sauce and with a hog roast, it's the stuffing together with apple sauce. There's also a vegetarian main on offer if needed, of grilled halloumi and veg wraps, and we can even make this dish vegan if preferred.
In terms of sides, this menu gives you cauliflower cheese, pigs in blankets, rosemary and garlic roasted potatoes and four seasonal vegetables, as well as our homemade gravy to smother it all in. If you and your guests have room for dessert, we then serve mince pies with brandy sauce to finish the meal off perfectly.
On Friday, our Hog Roast Tenby experts catered a corporate function with this menu, with everyone devouring the hog roast version with great relish. It took several hours for the pig to sizzle away slowly but surely, and meanwhile, we worked hard to create a great feast for all of the guests, with a multitude of sides and trimmings, but as everything we served was gobbled up in no time at all, we know it was a great success.