No matter where you live in the UK, something we can all mutually agree on is that winter markets are a perfect pre-Christmas tradition for getting you and your loved ones into the holiday spirit.
Seeing the streets transformed by countless pop-up stalls, each one featuring an array of handmade goods or tasty festive treats; sipping on hot chocolate and munching away on a freshly-made hog roast bap while the frost nips at your fingers and toes. Yes, there's just something so magical about strolling through your local town centre at this time of the year!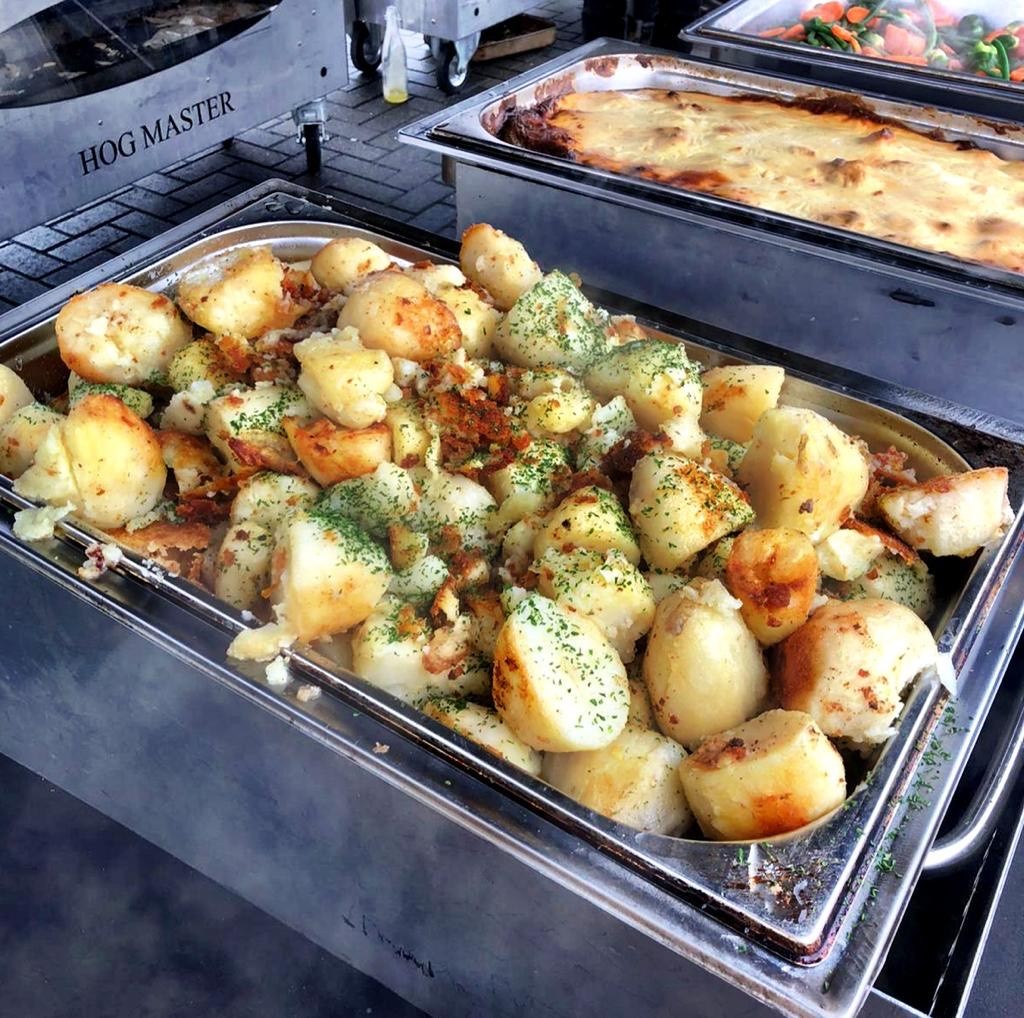 And after what has been an incredibly tough year for us all, Hog Roast St Davids was even more excited than usual to enjoy this much-loved custom. Fortunately for us, while many of the most popular markets were forced to either close down completely or go virtual this year, our team were lucky enough to have received an invite to our local winter market which had been completely overhauled to meet the current guidelines.
To keep in line with Covid controls, the event organiser, Matthew, had chosen to scale down the market considerably this year, and as well as this, he implemented a ticketholders-only scheme which prevented the numbers of guests from getting out of control on the day. All that was left for him to do was sort out the catering, and for that, he enlisted in the services of Hog Roast St Davids!
With a full two days of catering ahead of them starting last Saturday morning, and hundreds of people to serve across multiple time slots, our catering crew had chosen to keep things uncomplicated by serving our classic hog roast menu. Comprising of a whole pig, spit roasted over real flames and covered in water and salt (this is what forms the gorgeous layer of crackling!), this authentic menu is bursting with mouth-watering flavours.
Right away, the guests seemed to flock to our stall where they eagerly indulged in the juicy carvings of pulled pork, homemade applesauce and crispy crackling which Hog Roast St Davids had stuffed onto crusty, gluten-free rolls, creating an irresistible flavour combo.