For truly delicious dishes made out of fresh, high-quality, local ingredients, look no further than our dedicated professionals at Hog Roast Brechfa. Over many years, we've gained a great reputation for providing sumptuous traditional hog roast centrepieces, which we either make into pigs in buns (our take on hog roast rolls) or plated meals, together with veg, potatoes and all the trimmings you know and love. We make our own sage and onion stuffing, apple sauce and gravy, and this scrumptious trio is just a small part of our homemade goodness, as we often make other dishes that our long-term customers can't get enough of.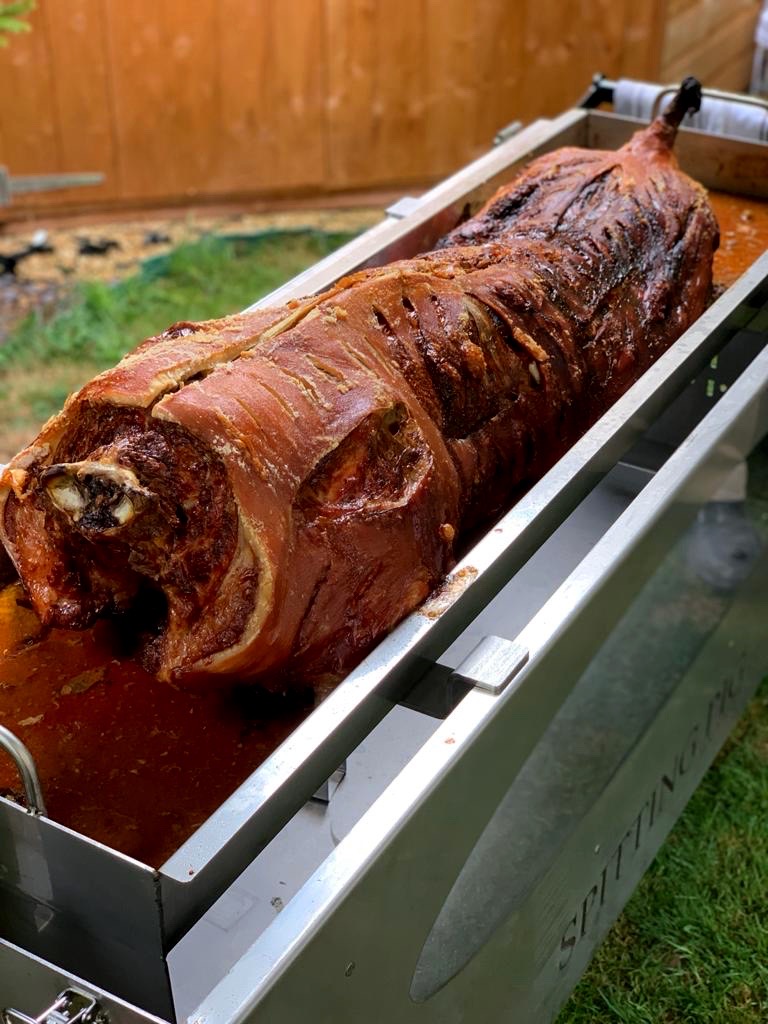 You may be thinking of featuring other food at your next party or event, either instead of or as well as one of our yummy hog roasts, and within our extensive menus you'll find spit-roasted mains like turkey, lamb, beef and chicken, and speciality menus like our Southern Slow Roast and Loaded Fries. You may want us to serve handmade canapés, help you to create a menu of multiple courses or just add a side to your main, or you may even just want us to serve one of our fabulous mains by itself, and we can do all of this and much more.
If you're inviting guests on special diets, such as vegetarian, vegan or gluten-free, Hog Roast Brechfa will make sure that those people will also get to eat tasty food on the day too; just let us know your needs in advance and we will do the rest. For instance, vegetarians can enjoy homemade delights like halloumi and veg skewers, quiche or mac and cheese, while guests who are gluten-free can still eat our pigs in buns, with gluten-free bread rolls that we can take along, as all the other ingredients are already suitable.
For a daytime work party that Hog Roast Brechfa catered yesterday, we were asked to serve piles of pigs in buns, alongside spicy sweet potato wedges and our homemade coleslaw. By the time all forty guests had turned up, the hog had cooked beautifully and we carved off the crackling and pork, ready to satisfy everyone's hunger.