There's so much to plan in the run-up to a wedding – starting, of course, with the engagement party! While some would place these celebrations low on their list of priorities, they are actually considered to be one of the most important pre-wedding traditions since they give your friends and family a chance to break the ice and avoid any awkward first encounters on your big day. Plus, they're also a great excuse to eat some delicious food and enjoy a drink or three! I mean, who could say no to that?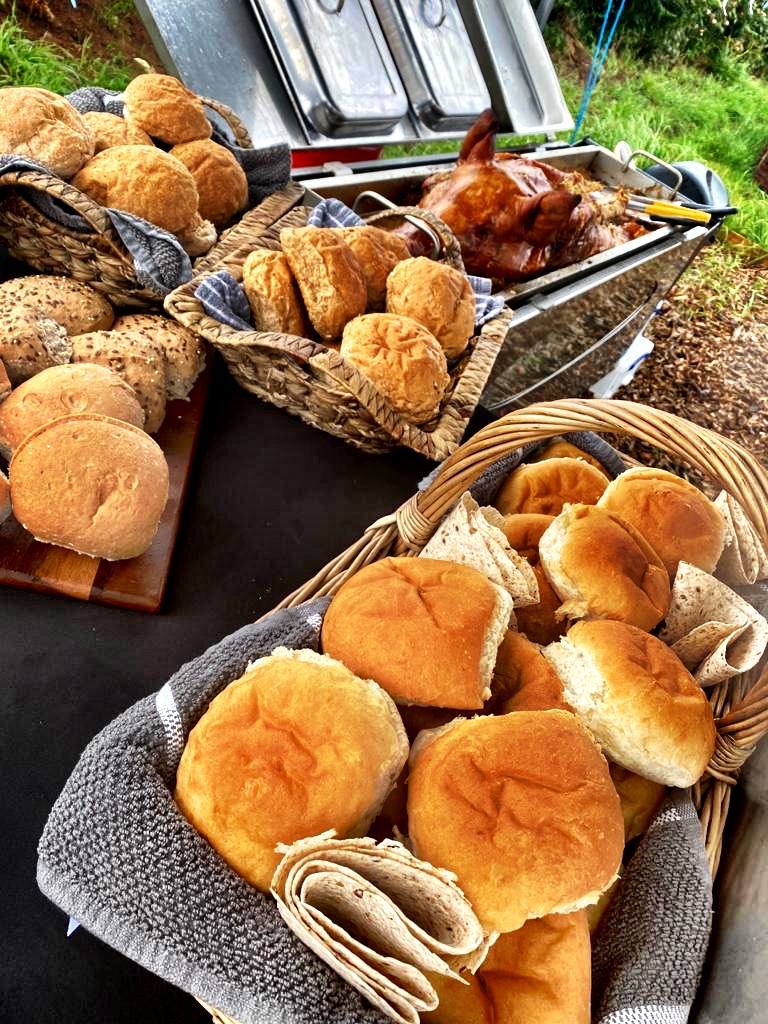 So, after saying yes to her fiance's proposal, Jacqueline was hot on the phone to ask Hog Roast Rumney to handle the engagement do – and our team couldn't have been happier to help. Having several years of experience behind him, our talented catering manager, Dave was able to help the client make a decision on which menu should be served at the event.
With a max of 50 people expected to attend, our classic hog roast menu seemed like the perfect choice for Jacqueline, who after getting Hog Roast Rumney involved was able to focus all of her attention on the other aspects of the party. While our team worked behind the scenes to secure free-range and wholesome ingredients from award-winning local farms, Jacqueline set herself the task of finding some colourful tents and marquees to help keep the guests dry in the event of rain.
Arriving at the location on the day of the party, Hog Roast Rumney set up the gazebo and cooking equipment in the bark mulch area of Jacqueline's garden before throwing themselves into prepping the buffet. As the grey clouds began to swarm overhead, Dave and the team worked together to slow roast the full-size pig over a low flame which they served alongside crispy crackling, stuffing, a selection of gluten-free rolls and a meat-free option of BBQ pulled jackfruit.
The guests soon arrived to celebrate the happy couple's impending nuptials, and armed with their brollies, they headed straight for the hog roast spread where they filled their disposable plates with generous mountains of soul-pleasing grub.