For a sumptuous feast that everyone invited can enjoy, look no further than Hog Roast Monmouth. When you're planning a special occasion where you want tasty, fresh, homemade food to be an important feature, you need to know that all of your guests can eat on the day and where our catering experts are concerned, offering plenty of choice and variety is just as important as everything else we do.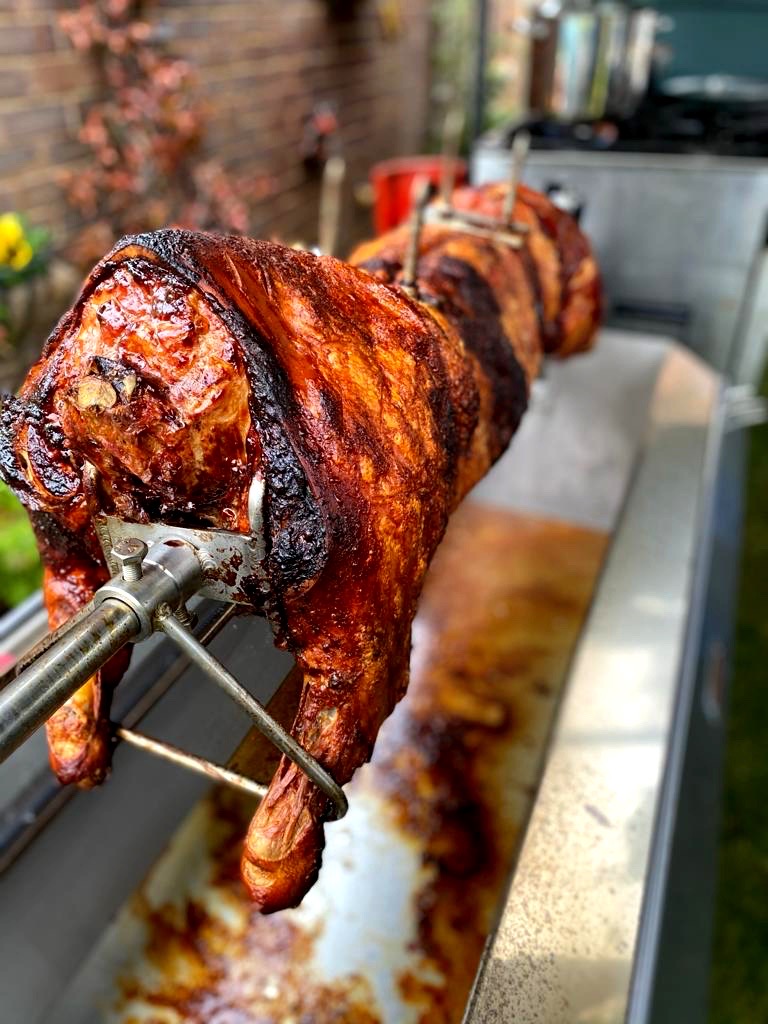 Regardless of the kind of party or event that you're organising, from a birthday celebration to a wedding reception or corporate function, we'll work extra hard to make sure that everyone you invite gets to enjoy delicious food. Where special diets are concerned, our dedicated chefs will whip up a suitable option fresh on the day at your venue, whether you need a vegetarian, vegan or gluten-free dish, or one for a different diet. Just let us know your needs in advance and we'll work together with you to create a menu that will satisfy everyone's taste buds, personal choices and dietary requirements.
Hog Roast Monmouth catering also offers much more for your carnivore guests, in case they fancy something other than one of our mouthwatering traditional hog roasts (or as well as, if you prefer). We can cook a barbecue of ribs, sausages and burgers, or spit-roast lamb, beef, turkey or chicken (or something more exotic). Or we can serve one of our special menus, like our fabulous Loaded Fries that we top with beef or pork, slaw and cheese, or our amazing Southern Slow Roast, where you select three marinated meats and four hot or cold sides to boot.
In terms of additional dishes, you'll be wowed by the choices we have available, with plenty of starters, sides, desserts and even canapés on offer. For a party that Hog Roast Monmouth catered at the weekend, our new customer asked us to provide all of these and we certainly didn't disappoint. With six handmade canapés, a starter of salmon, a stunning hog roast main served alongside wedges and coleslaw and then profiteroles and cheesecake to finish it off, we left everyone stuffed to the brim and definitely satisfied.