As any skilled business person will know, entertaining and networking with colleagues and co-workers is an integral part of forming professional bonds and relationships. Often corporate parties throughout the calendar year provide the ideal environment for which to do this and most of these events require professional catering. Unfortunately, the quality of this style of corporate catering can vary greatly often with disappointing buffets and uninspiring sandwiches. However here at Hog Roast Cwmbran, we know how to keep our work at the upper end of the quality spectrum meaning when you book an event with us you can rest assured, we will provide nothing but the highest standard of catering for you and your guests time and time again.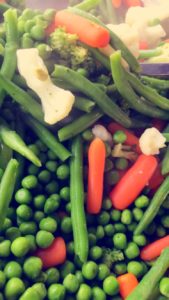 This week was no different, with another opportunity for Hog Roast Cwmbran to show off our corporate catering side of our business. We received a call a few weeks ago from Jack, a HR consultant at a local accountancy firm. As a thanks to their employees for fulfilling this quarters targets the HR team were planning a corporate lunch. Jack stressed to us over the phone that he had been struggling with task of recruiting caterers as he had sole responsibility for this and it was important the food went down well, unlike last quarter which he told us ended with a bunch of soggy sandwiches and cold canapes. We didn't hesitate to tell Jack that he had done the right thing by calling Hog Roast Cwmbran as our unique cooking style never fails to impress and that we could start planning a menu for him straight away!
The day of the lunch arrived, and we were all set up with our trusty hog roast machine in the office foyer ready to impress our clients. Jack had chosen a decadent menu of slow roast lamb and pork to be served with roasted herby potatoes, seasonal vegetables and a vibrant range of salads. Jack thought this style of menu would be perfect as it offered a hearty meal and mouth-watering treat in the form of our succulent slow roasted meat which could not have gone down any better with the employees who didn't hesitate to come back for seconds and even thirds!