When it comes to hog roasts there's nothing we don't know that would be worth knowing, we pride ourselves on our expertise, experience and vision. The whole Hog Roast Esgair team are excited and eager to get out catering at all of your events later in the summer. It's an unusual situation that we are all currently faced with, but as we have said to all of our current customers we make the best out of any situation and turn things into a positive!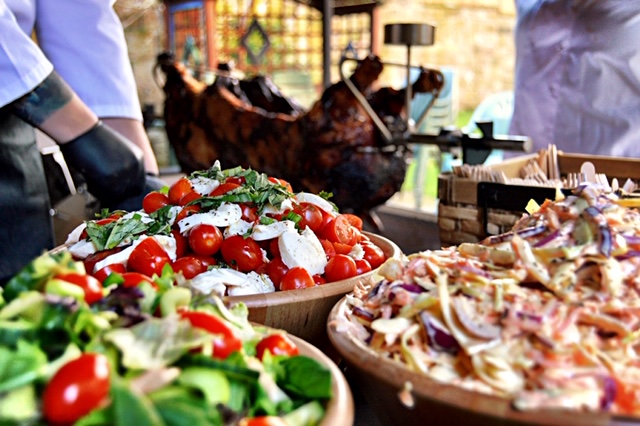 Many of our customers are using this extra time to plan their events even further, some of which have been rescheduled and with our flexibility as a company this hasn't been a problem at all to find a new suitable date. We have however been very busy with new customers who are planning for later in the year and also looking ahead to 2021! The year we imagine it being the busiest Wedding season we have been faced with, and we can't wait! Canapes galore, plenty of yummy desserts and of course the start of the show – pulled pork rolls all round! With menus suited for all occasions and events, formal or informal we will have a package perfectly suited for you and all of your guests. No matter what the dietary requirements are we are sure to pack a punch with flavours, even for the vegetarians and vegans. Nobody will be disappointment with a Hog Roast Esgair meal.
Don't let the situation get you down, give our happy, friendly and helpful Hog Roast Esgair team a call as we can't wait to hear about what your plans are and what you have to look forward too. We aim to work as a team during the planning stages and create a fabulous menu that's nothing but perfect for your next event.