Hog Roast Alltwalis felt uniquely privileged when they were contacted by local family and were asked to provide the catering for a private, family celebration. The clients were proud grandparents to a recent graduate from university and they wanted to throw a big family party in recognition of their granddaughter's hard work and academic success. The team were only too happy to work on this project.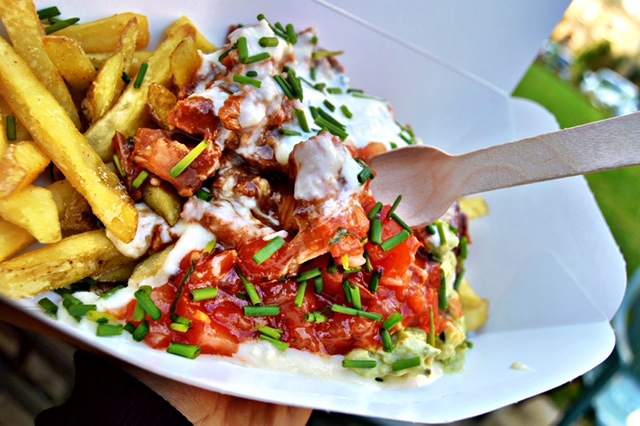 The party was to be held at the clients' house and the guest list was 30 people, all of whom were family. The clients wanted a feast fit to delight their entire guest list. With an age range from 6 to 77 the clients wanted a varied menu and foods that would be tasty and fun for them all. The Hog Roast Alltwalis team worked hard to put together a menu of  wonderful ideas that the clients absolutely loved.
The plan for the event was simple: the team would serve a buffet for the guests at 6pm until 7pm on the day of the party. The menu was fun and had suitable options for the guests who were vegetarian. The proposed dishes were informal and reflected the love and comfort that the clients had asked for.
When the team from Hog Roast Alltwalis arrived at the clients house at 1 o'clock on the afternoon of the party, they got straight to work. Everything was prepared and cooked fresh in the hours leading up to the event. A hog was scored and set to slow roast under the watchful eye of the chef, grilled vegetable wraps were sizzled to perfection and fries were loaded with delicious toppings. As some of the guests were rather young the chef from Hog Roast Alltwalis kindly rustled up some hotdogs, the clients were delighted by the thoughtful action.
The team were on hand throughout the entire event and were pleased that the dishes they created were enjoyed. At the end of the evening the team quickly and quietly tidied away, taking with them all the rubbish and high-quality disposable crockery and cutlery the guests had used during the event.