If the sub-zero temperatures and bone-chilling flurries of snow, mixed with a third national lockdown, have left you in desperate need of a pick-me-up, then you've come to the right place!
At Hog Roast Cardigan, we're making it our mission to brighten up your January, and chase away those winter blues by nourishing your mind, body and soul with our aromatic compilation of authentic hog roast flavours.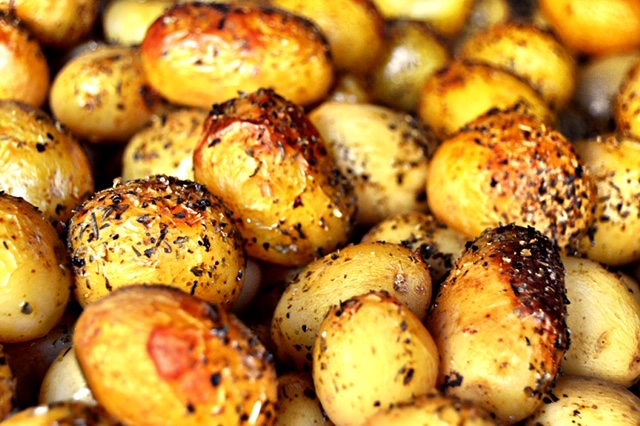 Boasting varieties of tenderised hog meat, vibrant salad options and belly-warming sides, to name but a few, our irresistible menus are like heaven for the senses! And, providing you with these gorgeous dishes, will, of course, be our team of highly-trained chef's, who with years of experience catering to an all-manner of different events, have become masters of their craft.
While alfresco dining is a no-go for the moment, (thanks to the chilly weather!) we think you'll find our indoor solution to be just as enjoyable. Especially when you hear out about our Gourmet Delivery Service, which enables you to dine from the snug cosiness of your settee. Now, that's more like it!
Our latest delivery, which saw the Hog Roast Cardigan team prepare a stunning selection of dishes from the southern slow roast menu, took place over the weekend.
In light of current events, the client, Mitchell had chosen to treat his family to a 'just because' feast, and our team were more than happy to help him out. Mitchell was amazed by our limitless combination of catering plans and, was even more so impressed by our meat-free options, which perfectly suited his daughter, Sarah, who is taking part in Veganuary.
For Sarah, the client opted for BBQ pulled jackfruit wraps with corn on the cob, jalapeno fries and crunchy salad, while the rest of the family were treated to a Hog Roast Cardigan special: BBQ pulled pork butt with Jack Daniel's glaze for the adults, mouth-watering coleslaw, cheese-smothered chips, mac and cheese and Cajun-spiced wedges.
Piping hot and full of tantalising flavour, the comprehensive meal was delivered to the client's home in perfect timing last Friday by our Hog Roast Cardigan crew, who have since received word back from Mitchell about how delicious the food was!