Weddings are notoriously stressful days for the bride and groom, but Hog Roast Hay-on-Wye really took the stress out of their latest client's special day. The team pulled together to make a buffet fit for royalty, so that the happy newlyweds and their 25 guests could have a delicious meal to celebrate the marriage.
The clients worked closely with the team to come up with the menu for their wedding buffet, but aside from that the clients had very little to do with the catering. Thanks to the Hog Roast Hay-on-Wye team the clients could focus on enjoying their big day rather than being concerned about any potential disasters.
The menu the clients put together with the team had a whole variety of succulent dishes for the guests to enjoy. There was Whole Spit Roasted Turkey served with Fresh Cranberries and Sage & Onion Stuffing as well as Local Free Range Spit Roasted Chicken served with Chipolata Sausage, Stuffing and Homemade Onion Gravy. If however, these options weren't to everyone's tastes there was also a delicious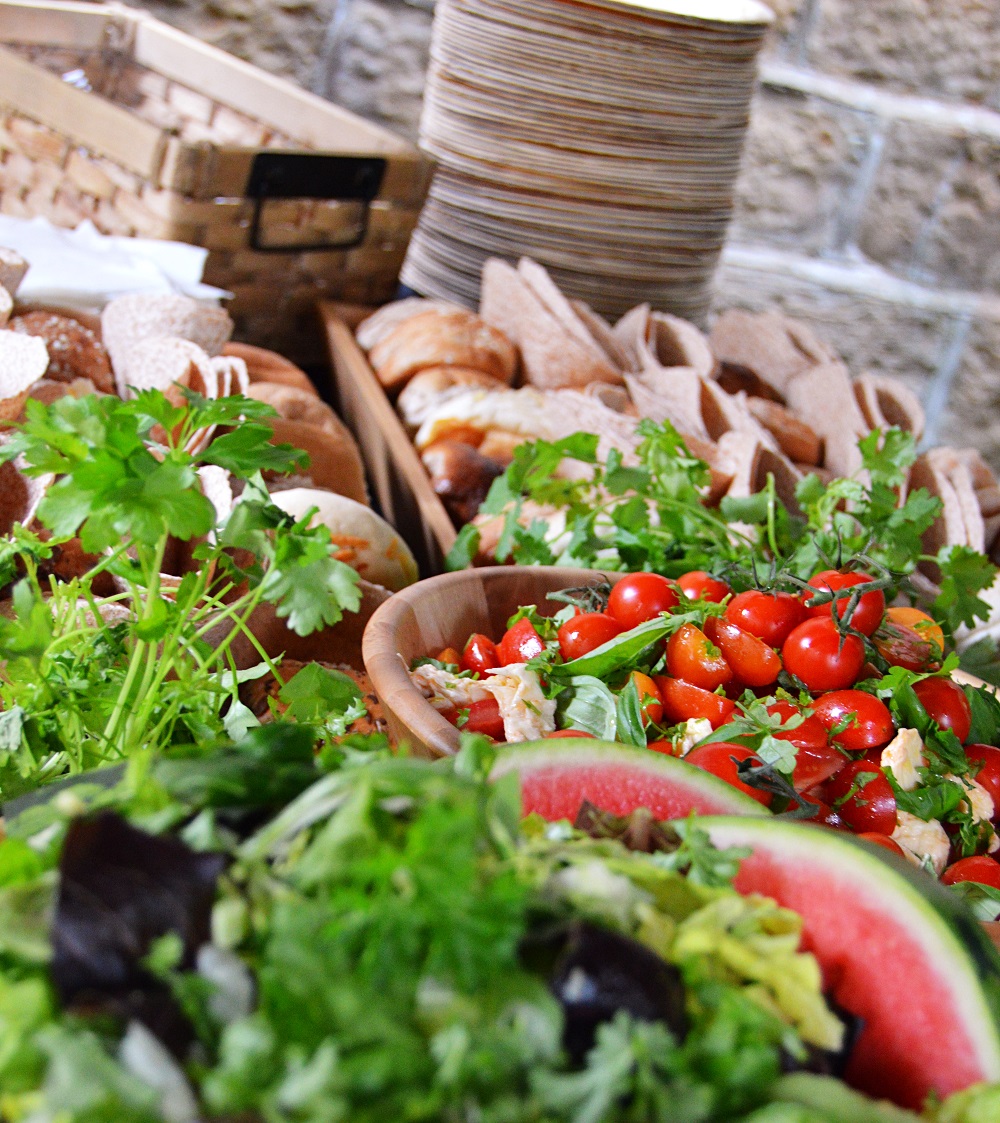 vegetarian option available. Alongside the meat platters there was 3 types of salad: Green Leaf, Tomato & Basil, and Carrot & Orange salad which was served with Sesame Dressing. As well as those three tasty salads there was also lots of piping hot seasonal vegetables. Finally, rounding off the buffet was two types of potato platters which included Jacket Potatoes and exciting New Potatoes which were roasted with Rosemary and Garlic.
The Catering Manager arrived at the venue where the wedding reception was being held several hours before the serving or arrival time of the guests. There was plenty of indoor space at the community centre for the Catering Manager to set up all the cooking equipment and serving table. After hours of hard work the food was all ready by the 4:30pm serving time.
The clients and their guests were absolutely thrilled! The buffet was all they had dreamed of and more, and because of the team's hard work they could focus on just enjoying their day.