Hog Roast Kington headed off for another one of our whirlwind adventures last weekend after being asked to help Jude celebrate his 21st birthday! Before calling us, the birthday boy had spent months mulling over various ideas for his big day, until eventually, with the help of his mates he came up with the perfect way to celebrate the special occasion that none of them would ever forget. After all, what could be more iconic than a hog roast feast in the middle of the forest followed by a weekend of camping?
So, after following a series of winding roads which led the team deeper and deeper into the countryside, the Hog Roast Kington catering crew finally arrived at their destination on Friday afternoon. Fortunately for our team, the trail from the car park to the safety assured cooking site was a short walk – especially with our state of the art cooking equipment and all of the raw ingredients to carry!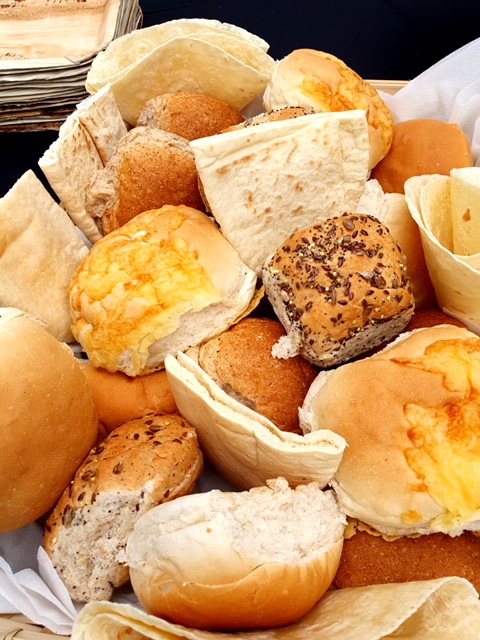 It took them a few trips, but the team had soon transferred everything from the van to the mulch clearing which already had plenty of seating and overhead cover for the group of 15  boys. After pitching the catering gazebo, Hog Roast Kington threw themselves into cooking the succulent spread, starting, of course, with the pig which was infused with salt first before being left to roast low and slow for a period of six hours, creating an irresistible layer of crispy crackling in contrast to the juicy, fork-tender insides.
It was still very light outside when Jude and his friends arrived to kickstart the celebrations at 6 pm, and to their satisfaction, the hog roast was ready to be carved and served immediately. The group then spent the following few hours chilling, drinking beers and stuffing their faces full of the tasty pulled pork which was complemented by the sides of loaded fries, Memphis style crunchy coleslaw, mac and cheese and Greek salad, as well as a basket of gluten-free rolls and wraps.
Before hitting the road, Hog Roast Kington cleared away the mess and boxed up the leftovers for the group to enjoy the following day.