When the clients for a Christening the Hog Roast Trapp team recently catered got in contact with the team they weren't sure if the catering for their event could be done on their budget. The team worked closely with the clients and managed to create a bespoke catering package that met their needs and their budget!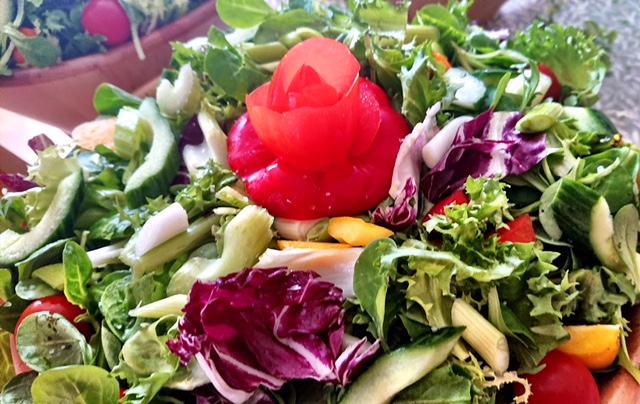 The clients had invited 30 friends and family to attend their daughters christening, the party was happening immediately after the church service in the adjoining Church Hall. The serving time was set at 2pm, meaning that the Chef from Hog Roast Trapp would need to be on site by 9pm in order to have all the food freshly prepared in time for the guests to enjoy.
The Chef arrived several hours before the serving time and got straight to work. The menu for the buffet was tasty and full of lovely treats including: a slow roasted, free range chicken with homemade chipolata sausage, succulent stuffing and fresh, homemade onion gravy, all of which combined to be the main attraction at the buffet table. However, the Chef had lots of other dishes to create, such as: a fresh leafy green salad, perfectly grilled vegetable wraps and dips, crunchy coleslaw and a Hog Roast Trapp team favourite of loaded fries. It was a menu fit for the taste buds of royalty, so the clients and team at Hog Roast Trapp were certain the party guests would love it!
As well as cooking the food, the Chef set up the serving tables, using the high quality disposable crockery, cutlery and napkins that were part of the clients catering package. The catering package included more than the Chef and food, for example, when it was serving time the Chef helped the guests as they selected what to eat from the buffet. Also, at the end of the event the Chef discreetly tidied away, as all rubbish would be disposed of responsibly by the team.
The event had been a fun filled success; the clients were pleased with the service they had received.