On the list of life's most stressful experiences, moving home is right up there next to getting married and starting a new career. Sure, it's a rewarding feeling when you get the keys to your new home, but it's challenging nonetheless. So, when you finally get settled and unpack all your boxes (except that one that will remain untouched for decades to come), we know you'll be desperate to let off some steam and show off all your hard work and impressive decorating skills with a housewarming party!
This ancient tradition stems back to medieval times, but it turns out, things haven't changed all that much in the way we celebrate. Good company, even better food and copious amounts of alcohol seem to be the core requirements of a housewarming. And trusting us to check the second box, Ciara had gotten in contact with Hog Roast Cowbridge in the lead-up to her own crib christening, which finally went ahead on Friday night.
Having spent the last few months renovating their new property, she and her husband James were eager to enjoy a night off from interior design, emulsion and garden refacing, and so they had invited 20-something of their nearest and dearest to see the fruits of their labour. Hog Roast Cowbridge's part in all of this was to serve our Classic Hog Roast Menu to the group – and boy did we nail it!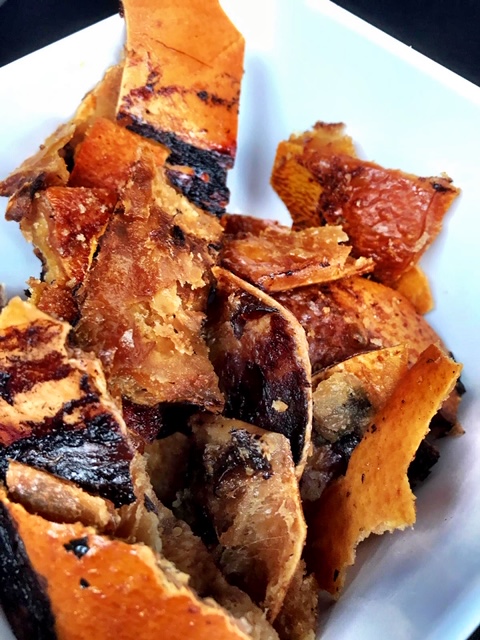 Thankfully, the weather was gorgeous that evening, too, so Hog Roast Cowbridge's job was made much easier as the heat from the sun helped to shave precious hours off the cooking time. This gave our team a little bit of extra room to focus on the presentation of the buffet, which featured a beautifully cooked pig centrepiece with a layer of yummy crackling, savoury stuffing with a pork-infused flavour, and a selection of stunning salads and seasoned potatoes.
Following a quick tour around the house, Ciara, James, and their guests returned to the garden, where they each found a cosy spot under the newly installed pergola to chow down on a tasty hog roast roll, which instantly had them all on cloud nine – their words, not ours!