Travelling can be done as a couple, with friends, or alone- depending on what you are aiming to gain from the experience. When a friend or family member chooses to go travelling, it can be a really exciting milestone for them to enjoy. However, it can also be a nerve-wracking time to have someone you care about so far away in an unknown country or location. To make up for this, you can host a great 'welcome home' party when they arrive back, where they can share their memories from their time away!
Sienna began travelling in 2020 and had her plans unexpectedly extended due to COVID-19. She initially planned to travel through Australia and New Zealand, although her plans were disrupted and she found herself staying put in Australia while great Britain was in lockdown. When she was allowed to return home, her friends and family were over the moon to see her and were eager to host a small party to celebrate her return. Sienna's parents hired Hog Roast Penarth to cater for the event, providing our classic slow-roasted pig menu.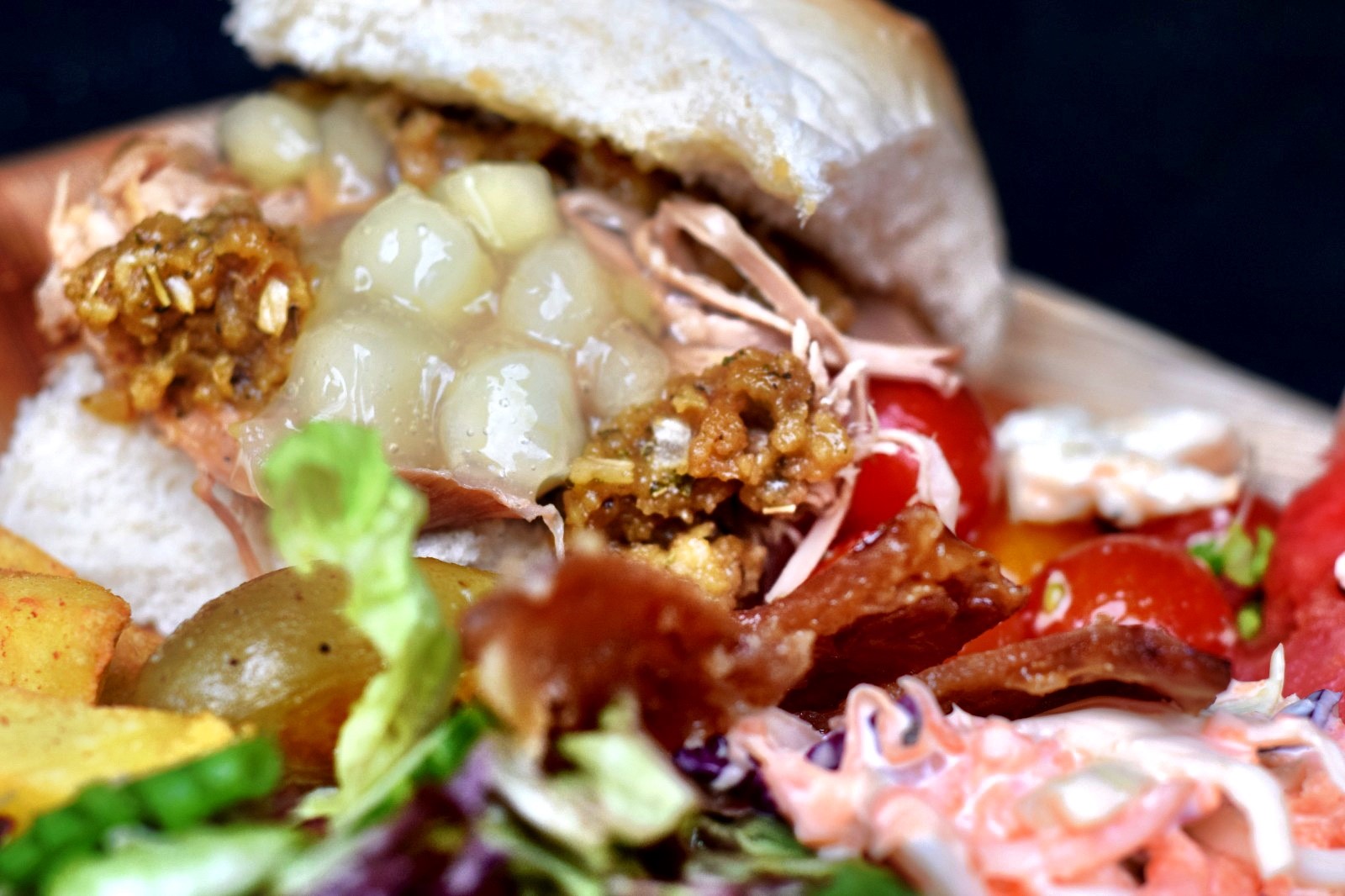 On the day of the party, our team arrived early to begin to slow-roast the hog. This menu is a Hog Roast Penarth speciality and is always well-received since it is so packed full of flavour. Alongside the pork, we served fresh bread rolls and wraps, accompanied by crispy crackly, homemade applesauce, and sage and onion stuffing. This created the perfect light lunchtime roll for the guests to enjoy while they chatted, shared memories, and looked through photographs. It was great to see the family reunite with Sienna and enjoy our delicious catering!
Do you have a loved one returning home after time travelling, or away for work or school? If so, why not host your own 'welcome home' party! Hog Roast Penarth have over 7 different menus to choose from, with one suited for any style of event. To book your catering today, simply let us know your party size, date, and location and we can begin to plan your perfect menu.