For close to three decades now, Spitting Pig has been the cornerstone of the UK's mobile hog roasting industry, offering customers and clients from all walks of life the chance to experience the delicious and timeless art of spit-roasted pork from virtually any location of their choosing. Indoors or outdoors, our teams are committed to delivering first-class customer service and catering solutions that transcend all expectations at prices that can accommodate every budget.
First and foremost, Spitting Pig is for everyone, and in the past year, we've seen the demand for our services grow exponentially as Brits eagerly embrace the return of normality. As a result, we're now on the hunt for someone to help us manage our ever-expanding clientele list by taking on our Hog Roast Knighton franchise.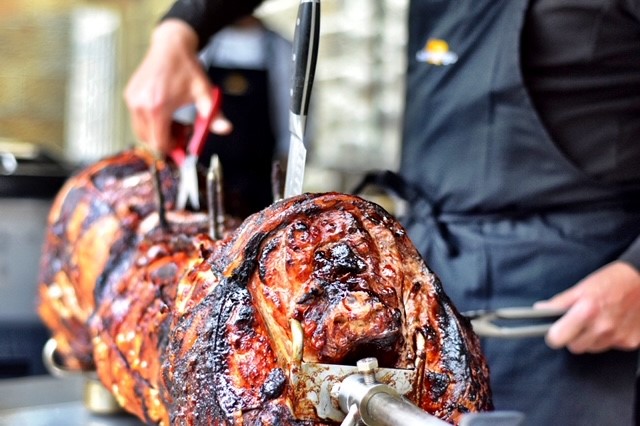 This is a fantastic opportunity for anyone who's looking to switch career paths or perhaps enjoy a different pace of life, and with business booming, there's never been a better time to join us! All we're looking for from you is a passion for delicious food, a great attitude and an eagerness to learn. You don't need to have any previous experience in the hospitality industry – we'll give you all the training and mentorship you need to become Hog Roast Knighton's next superstar!
In return for all your hard work and dedication, you'll be rewarded with an excellent work-life balance, a tried and tested business model that offers year on year growth and unlimited earning potential, plus access to our support network, where you can receive additional help from our already-established chefs. We'll even set you up with a sleek and stylish website, as well as a social media presence, which we can manage on your behalf if you want us to. In addition, a steady flow of bookings will be supplied to you through our team at head office, meaning you won't ever have to worry about marketing yourself to potential customers.
If setting your own work hours and running your own business sounds like something you'd be interested in, then get in touch with us today to get started with Hog Roast Knighton's on boarding process!